How volatile is gold compared to other asset classes?
News Arnulf Hinkel, Financial journalist – 27.08.2020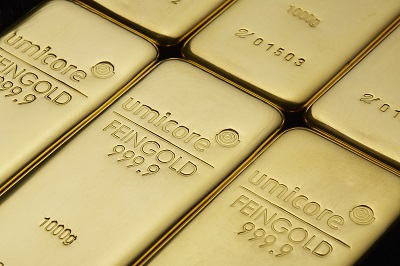 Just like stocks, bonds or commodities, gold can also be subject to significant price fluctuations – even when market conditions are favourable, as evident in the most recent abrupt slump. It is not without reason that gold is considered a highly volatile investment. But how do the price fluctuations of gold relate to other asset classes? Since the volatility of each asset class varies over time, meaningful data can only be derived from a long-term comparison.
18-year comparison offers valuable insight
The US financial analysis platform Morningstar Direct compared data from various asset classes of industrialised nations and emerging markets that are important for portfolio managers from early 2001 to early 2019, and also took into account the maximum temporary price losses of every asset class. As expected, gold showed high volatility at 21.52 per cent on average, with a maximum loss of more than 37 per cent. At the same time, company shares of industrialised countries* were hardly less volatile at an average of 19.66 per cent, but with a significantly higher maximum loss of 53.60 per cent. Emerging market equities* were even more volatile than gold at 23.08 per cent on average, with a maximum loss of 59.79 per cent. Real estate shares* saw both the highest volatility and the highest maximum loss at 25.79, and 76.58 per cent, respectively. Euro-denominated corporate bonds (at 2.98 per cent) and euro government bonds (at 4.54 per cent) showed the lowest volatility. These two asset classes also experienced the lowest maximum losses at 7.59 and 6.64 per cent, respectively.
Combining high-risk investments can reduce volatility
Over the period of five years, from February 2015 to February 2020, the online portal justETF.com measured the development of the respective volatilities of the MSCI World Index and gold, and then calculated the total volatility of a combination of the two assets: while the MSCI World Index, at 13.34 per cent, was slightly more volatile than gold at 12.22 per cent, the combination of the two in a portfolio saw a total volatility of only 9.34 per cent.
* Calculation based on the corresponding MSCI index.