Preliminary result: yields 1 – gold prices 0
Market report Michael Blumenroth – 21.10.2022
Weekly Market Report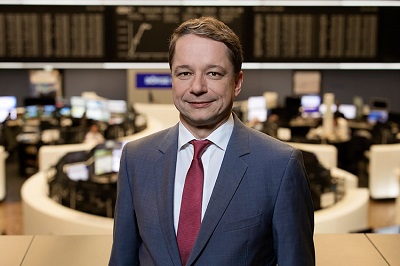 Looking back at a week that did not turn out any economic data worth mentioning, the markets once again focused on bond market movements. Particularly in the US, Treasuries' yields climbed from one cyclical peak to the next, reaching levels last seen before the great financial crisis of 2008. Generally regarded as safe havens, a quality likening them to gold, 30-year Treasuries are presently yielding around 4.25 per cent, and 2-year treasuries over 4.6 per cent.
Gold prices will most likely feel the negative impact of this development, not least due to gold being an asset paying neither interest nor dividends. Various Asian currencies, among them the Japanese yen and the Chinese renminbi, depreciated further over the course of the week, which will dampen demand for physical gold in the region.
Gold records losses in US dollars and euros
While the precious metal traded at 1,670 US$ per ounce on Friday morning last week, it has seen a relatively steady decline over the course of the week since Monday afternoon, when it briefly regained this level, to 1,621 this morning, where it has since held steady.
The Xetra-Gold price is also down. From 54.85 € per gram last Friday morning and a weekly high of 55.00 on Monday, it slumped to 53.50 yesterday afternoon. This morning, Xetra-Gold should start trading at a slightly lower 53.40.
Waiting for the central banks to react
Coming up next week are the meetings of the ECB and the Bank of Japan, and the week after next, the Fed and the Bank of England, all of which should give the markets fresh impetus. I will be off for a week and back with a fresh look at the gold markets two weeks from today.
Have a great weekend.