"Year-end rally" for gold?
Market report Michael Bluimenroth – 18.12.2020
Weekly Market Report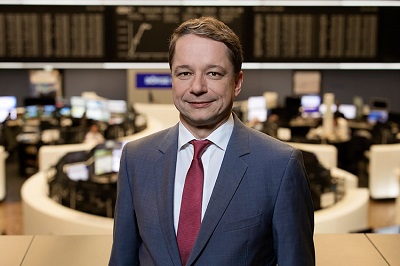 The media spotlight has recently been on new stock market records (new all-time highs of the US leading indices; the DAX rising to within 70 points of its all-time high yesterday) and the new cyclical highs of commodities such as copper (reaching levels above 8,000 US$/ton for the first time since March 2013), iron ore (also at a seven-year high) and oil (at the level of February 2020). Gold prices, however, have thus far also seen decent week-on-week gains.
Fed meeting and weak dollar support gold price
Among other things, the US Federal Reserve was responsible for these developments, renewing its commitment to further emergency monetary policy measures in support of the US economy during Wednesday's meeting. In addition, the majority of Fed Open Market Committee members do not expect a further interest rate hike until at least the end of 2023. This supported the gold price, as did a weaker US dollar, which dropped to new two-and-a-half-year lows against a number of currencies. The growing likelihood of a fiscal package in the US, according to agency reports, is also likely to have had a stimulating effect on gold prices, with the possible effect of higher inflation rates in the medium to long term.
From 1,835 $/ounce last Friday morning and a weekly low of 1,819 $/ounce on Monday morning, the gold price climbed steeply to 1,896 $/ounce yesterday afternoon. Within sight of 1,900 $/ounce, some investors were obviously compelled to rake in profits and, for the first time this week, the US dollar regained some of its strength last night. As a result, the current US-dollar gold price is a slightly more modest 1,881 $/ounce.
Looking back at gold in US dollars
Gold started the year at 1,515 $/ounce. After rising to 1,700 $/ounce, it dropped to an all-year low of 1,452 $/ounce on 16 March in the wake of liquidity bottlenecks on the markets. Thereafter, the long march upwards to an all-time high of 2,075 $/ounce began on 7 August before, in the wake of a more risk-averse mood spreading across markets due to the rapidly developed Covid-19 vaccines, some investors reduced their gold positions, causing gold prices to drop to 1,765 $/ounce by the end of November.
An eventful year for Xetra-Gold
The Xetra-Gold price also rose over the course of the week. It initially receded within regular trading hours, from 48.55 €/gram last Friday to a weekly low of 48.05 €/gram on Monday morning. Over the course of the week, however, it advanced and reached 49.75 €/gram yesterday afternoon. At the opening of trading today, Xetra-Gold is expected to trade around 49.30 €/gram. It had kicked off the year at 43.50 €/gram, reached its low for 2020 on 16 March at 41.75 €/gram and its annual high on 6 August at 56.20 €/gram. Since then, the euro has risen significantly against the US dollar.
As 2020 comes to a close, the Brexit deal and the US fiscal package remain unresolved. For 2021, all hopes are on an end to the Coronavirus pandemic.
I wish all readers a happy fourth Advent weekend, a peaceful Christmas, health and a good start to 2021.