Will gold make a comeback in India in 2020?
News (Advertising) Arnulf Hinkel – 13.02.2020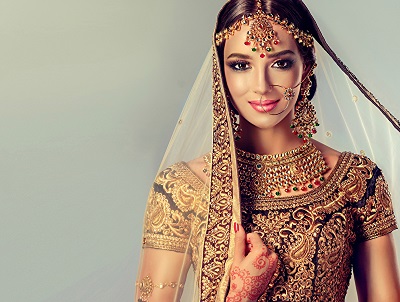 Given the all-time high in gold-backed ETFs and ETCs at the turn of the year, followed by a further rise in January 2020, it would be easy to overlook that, in the traditionally strong markets, private gold demand in the form of bullions, coins or jewellery has been weak for some time. According to the World Gold Council (WGC), China and India, both with a traditional affinity for gold, were responsible for around 80 per cent of the global decline in demand last year compared to 2018. India in particular showed surprisingly low demand in December, a month when gold is usually in heavy demand.
In India, the function of Gold isn't only traditional
While the precious metal plays an important role at weddings and big Indian festivals like Diwali and Dussehra, it is also an important store of value, as many millions of Indians do not have a bank account. As the hardest currency in the world, gold is a vital means of protection against inflation. In other words: the latent private demand for gold in India should remain unabated. There are different reasons for the actual decline in demand.
High gold price and gold tax increase dampened demand in 2019
According to the WGC, the Indian gold price rose by a whopping 25 per cent over the last year, leading to an eight-year low in private gold demand in December. In addition, the gold tax hike from 10 to 12.5 per cent in July 2019 had a negative impact on private gold demand and led to increased gold smuggling to India.
Nevertheless, the WGC believes that the prospects for a comeback of private gold demand of 700 to 800 tonnes in 2020 are sound, due to increased joint governmental and economic efforts to improve efficiency and transparency of gold trading in India, alongside the current measures of the Indian government to revive the economy and strengthen private purchasing power, the latter being the main reason for the weakening demand for gold.
Image rights: © PantherMedia /Sofia_Zhuravets