Will gold jewellery lose its appeal in the long run?
News Arnulf Hinkel, financial journalist – 05.07.2018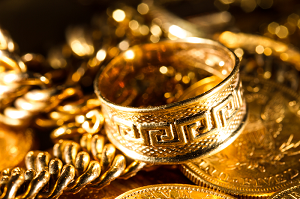 Given the many gold investment options, one could easily forget that processed gold in the form of jewellery still accounts for a significant part of total gold demand. In Q 2018, 287.3 tonnes of gold were purchased by investors and a further 116.5 tonnes by central banks, while at the same time, 487.7 tonnes were needed to cover demand for the production of gold jewellery. For the study "Gold 2048: The next 30 years for gold" John Reade, Head of Research and Chief Market Strategist of the World Gold Council, has analysed the demand development for gold jewellery over the last 30 years and made a forecast for the next three decades.
Demand has shifted from West to East
The demand for gold jewellery in the industrialised countries has been stagnating for several decades due to the emergence of a new generation. Young Western consumers tend to favour experiences over material possessions, while a client base of more frequent jewellery buyers is aging. Nevertheless, the demand for gold jewellery in the US has increased slightly in recent years, a trend that will probably continue for some time. Global jewellery demand has been driven by emerging countries for many years, above all China and India. Rising incomes in these countries will translate into growing demand for gold jewellery, more so in India than in any other country if government ambitions to strengthen rural incomes should prove successful. China and India might witness a similar development in the long term, albeit to a much lesser extent than Western nations do today.
Successfully growing emerging markets to boost demand
Economic growth in emerging countries such as Vietnam, Indonesia, Cambodia and various African countries will produce new generations of jewellery buyers over the next decades as incomes rise and populations grow. In any case, demand for processed gold is unlikely to decline in the foreseeable future.