How COVID-19 affects the various types of gold demand
News (Advertising) Arnulf Hinkel, Finanzjournalist – 06.05.2020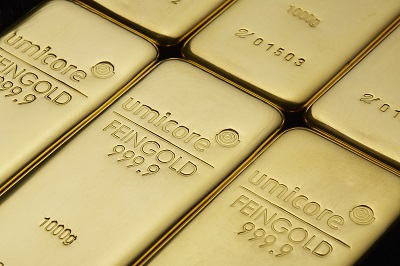 The recently published Gold Demand Trends Q1 2020 report by the World Gold Council offers a detailed view on how the COVID-19 pandemic has affected the demand for gold jewellery, bullions, gold coins, and gold-backed securities. Compared with the figures for the first quarter of 2019, the results of a year-on-year comparison are, at least at first glance, somewhat surprising.
Significant discrepancies in demand for physical gold
The global demand for gold jewellery suffered an enormous year-on-year decline of 39 per cent. Demand for gold jewellery in China was down 65 per cent. Demand for gold bars and coins, on the other hand, decreased by only 6 per cent. However, the decrease proved extremely heterogeneous across regions: while purchases of gold coins and bars by European private investors was up 53 per cent year-on-year and also more than doubled in the US, it declined by 48 per cent in China and by 17 per cent in India. This can be seen as proof that even in extreme times of crisis, private gold demand very much depends on household income.
Gold-backed ETFs and ETCs up by more than 300 per cent
In Q1 2019, gold-backed ETFs and ETCs witnessed inflows of 42.9 tonnes worldwide. In the same period in 2020, however, inflows amounted to more than 298 tonnes of gold, which is the highest quarterly figure within four years – mostly due to the concerns among both private and institutional investors regarding the short and medium-term economic impact of the corona pandemic. However, the interest rate cuts issued by several central banks, among them the Fed, and the exceptionally high volatility across the world's financial markets have also done their part to fuel demand for the precious metal.