How Warren Buffet acquired a taste for gold after all
News Arnulf Hinkel, financial journalist – 02.10.2020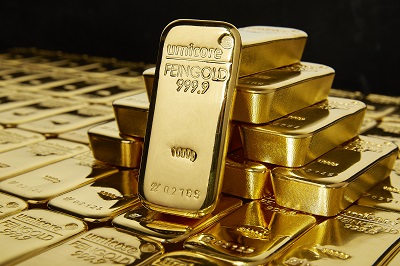 His disdain for gold is legendary: Warren Buffet, stock market guru and, according to Forbes, the world's sixth-wealthiest person with an estimated fortune of US$56 billion. His dislike of gold does not go as far as that of Mark Schieritz, correspondent of the German weekly newspaper "Zeit", who – probably without much success – recently urged gold owners to simply throw away their holdings. However, Buffet has repeatedly pointed out that the precious metal, unlike stocks, yields neither dividends nor annual operating income.
A loss in net income of US$50 billion
Buffet's investment company, Berkshire Hathaway, in which he is still the majority shareholder, was severely hit by the economic impact of the Coronavirus. The investment company reported a record net loss of US$50 billion, and the Berkshire Hathaway stock price plummeted – by more than 25 per cent on several occasions between April and July 2020. Today, the stock is still far from its 2020 high of US$212, which it had reached at the end of February. This obviously led the 89-year-old major investor to rethink his long-held views on gold, especially since numerous shareholders made no secret of their dissatisfaction.
A US$565 million investment in Barrick Gold
In the second and economically darkest quarter of 2020, Buffet backed away from his negative attitude towards gold – not really a surprise, given that its price had soared 37 per cent since April. However, he remained true to himself in one respect: he did not invest directly in the precious metal, but in Barrick Gold, the world's largest gold mining company. This choice of investment means that he will not have to forego annual dividend payments. However, a comparison of the gold price with the Nyse Arca Gold Bugs Index containing the stocks of the most important gold mining companies, carried out by the gold investment company Aurimentum, shows that gold mining shares have generally performed weaker than gold itself over the past 20 years.