What will happen after Covid-19?
News (Advertising) Arnulf Hinkel, financial journalist – 08.04.2020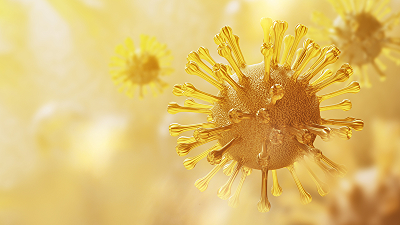 In the World Gold Council's interesting new oline seminar "Is this the right time for gold?"*, Michael Arone, Chief Investment Strategist of State Street Global Advisors, and John Reade, Chief Market Strategist of the World Gold Council, discussed how financial markets will do later this year in light of the Covid-19 pandemic and how this could affect gold demand. However, at the start of the oline seminar, Arone emphasised that its impact on the markets is ultimately difficult to predict as Covid-19 is an exogenous factor.
Global economy: recession and recovery amid high volatility
As to the possible duration of the current state of emergency, which is paralyzing economies across the globe, Michael Arone referred to the example of China, where about 8 weeks passed from the full outbreak of the pandemic to its climax. For the US, this would mean that the peak could be expected at the beginning of May. Based on this scenario, he forecasts continued low interest rates and expansionary policies in the US, and that further major economic stimulus programmes will be launched if those already in place prove insufficient. Arone does not foresee a direct danger of inflation, but expects highly volatile markets for the rest of the year.
Gold: regional differences in demand and price volatility
In his part of the oline seminar, John Reade discussed, among other things, the factors that could drive the gold price throughout the remainder of 2020. Reade expects positive impulses from both geopolitical and financial uncertainty in many markets, especially in conjunction with the continued low or negative interest rate policy of the respective central banks, whose gold demand he sees as robust in the medium term but on an altogether lower level than in recent years. Due to the expected high gold price volatility and recession fears, Reade expects private demand for gold to be significantly weaker, especially in countries such as China and India, while it is likely to remain strong in Europe, the US and other regions, where it will be primarily investment-driven.
* The full oline seminar is available here upon prior registration (free of charge) at www.gold.org.
Picture copyright: © PantherMedia / shutter2u