Where next for gold production?
News (Advertising) Arnulf Hinkel, financial journalist – 23.07.2020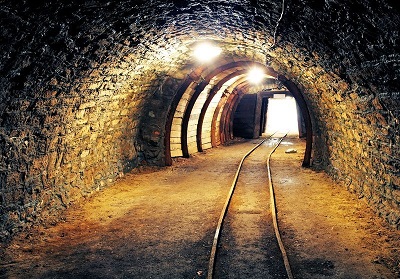 During the first phase of the corona pandemic, with many countries in lockdown, gold traders were not always able to immediately satisfy the surge in private demand for bullions and gold coins, which caused some investors to wonder whether this could become a permanent issue provided the gold rally continues. Meanwhile, it has become clear that there is sufficient supply to meet the demand for gold – and according to Fitch Solutions, a subsidiary of the Fitch rating agency, gold mine production will continue to increase over the next 10 years.
Annual growth might double
While the output of gold mines rose by an average of 1.2 per cent every year from 2016 to 2019, the end of this decade might see an annual growth rate of 2.5 per cent, according to Fitch Solutions' analysts. However, according to the experts, the main gold producing countries have very different outlooks when it comes to growth potential. For example, they expect only a moderate annual growth in production of around 0.2 per cent for the top global gold supplier, China. As a reason for this, Fitch Solutions cites the strict environmental regulations that Chinese gold mining companies now have to comply with. This has already triggered a consolidation in the industry. While the analysts are also forecasting rather moderate growth for Australia, they expect a significant increase of up to 3.7 per cent annually for Russia, which could mean that Russia could challenge China's position as the main supplier of gold.
Recycling plays an increasingly important role
Although the share of recycled gold in total production is increasing by around 4 per cent annually, it is still subject to strong fluctuations: in 1999, just 17 per cent of the gold supply consisted of recycled gold; in the crisis year 2009 it was 40 per cent. This volatility is due to the fact that as much as 75 per cent of recycling volumes depend on the respective gold price. This also means that recycling is likely to play an even more important role in the foreseeable future. In any case, the potential of recyclable gold, e.g. from electronic scrap or the automotive industry, is nowhere near exhausted.