Why gold beats every other commodity investment
News Arnulf Hinkel, Financial journalist – 18.09.2019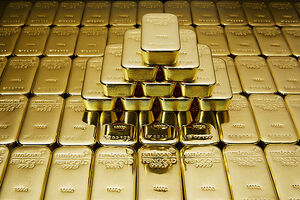 Today, commodities are often an integral part of private investors' portfolios, given their track record as effective diversification instruments when also investing in stocks and bonds, as commodities' role as inflation protection usually leads to better risk-adjusted returns. The World Gold Council's recent study "Gold: the most effective commodity investment"* impressively demonstrates the leading role of gold among commodities.
The study offers numerous comparisons regarding the performance of various commodities and analyses the correlation between equity indices and individual commodities.
Gold outperforms other commodities and offers more effective diversification
The new study compares the performance of gold with that of other commodities, but also with US, EAFE and emerging market stock indices since 1971, the year in which the gold standard was abandoned. Surprisingly, while gold performed neck-to-neck with most stock indices and was almost on a par with other commodities over the entire period since 1971, a comparison of the last 20 as well as the last 10 years shows the clear superiority of gold: 9.24 per cent return on gold vs. 2.64 per cent on other commodities in the last 20 years, and 3.71 per cent vs. -4.14 per cent in the last 10 years. One likely explanation: in volatile market phases of systemic risk, gold mostly performs well, while other commodities usually lose value.
Higher liquidity and better inflation protection
Although the Bloomberg Commodity Index shows that gold investments represent only 12 per cent of all commodity investments, it is traded more frequently than any other commodity except crude and Brent oil. At the same time, gold performs significantly better than other commodities during inflationary phases: since 1971, the gold price has seen an annual rise of more than 15 per cent in phases of high inflation, while other commodities on average only gained 12.88 per cent. In low inflation markets with up to 3 per cent p.a., the difference is even clearer: while the gold price rose just over 5 per cent, other commodities lost 2.55 per cent. More detailed results of the study and numerous other performance comparisons can be found online at GOLDHUB.
* World Gold Council: "Gold: the most effective commodity investment", published online on 11 September 2019 on GOLDHUB