Why do private investors buy gold – and why don't they?
News (Advertising) Arnulf Hinkel, Financial journalist – 23.12.2019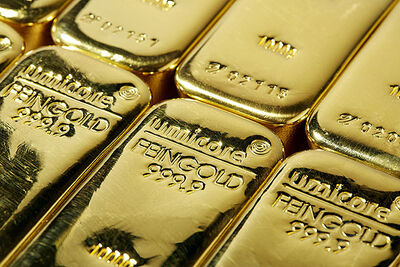 The World Gold Council (WGC) recently evaluated the results of their "Retail Gold Insights 2019" survey, which collected the opinions of a total of 18,000 private investors and consumers in China, Germany, India, Canada, Russia and the US.
According to the WGC, the survey was the largest ever on the subject of gold and also examined the main motives that lead private investors to buy the precious metal. Respondents were also asked what reasons could prevent them from investing in gold.
Main motive: risk management – just like the pros
As many as 44 per cent of the respondents said they had purchased gold to diversify their portfolios or to increase the proportion of lower-risk investments. For 31 per cent of respondents, a recommendation to buy gold was crucial, with friends being more influential than financial advisors (20 vs. 15 per cent). The gold price drove 29 per cent of respondents to buy gold, with 17 per cent viewing rising prices as cause to purchase, while 15 per cent said they entered gold investments in times of receding gold prices.
Biggest obstacle: fear of fakes
The standards for certification and inspection of physical gold vary across the globe: 28 per cent of those surveyed stated a fear of acquiring fake or lower-purity gold as a deterrent. Unfortunately, the WGC study does not specify the extent of concern by country, but it is likely that the fear of counterfeits is higher in emerging countries such as India than in industrial nations such as Germany. To rule out counterfeits, there is a simple and cost-efficient alternative: ETFs or ETCs from renowned issuers such as Xetra-Gold, which are traded transparently on the stock exchange. However, the fear of fakes seems to be emotional rather than rational: 64 per cent of all gold owners – no matter whether they have purchased physical gold, ETFs or ETCs – stated that they would definitely buy gold again in the future.