What are the consequences as European Gold Agreement ends?
News (Advertising) Arnulf Hinkel, financial journalist – 08.08.2019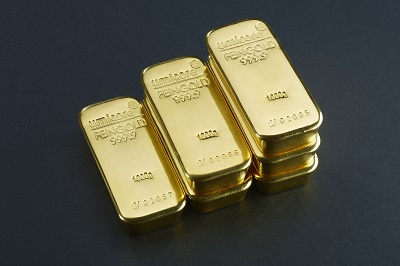 On 26 July 2019, the ECB announced that the Central Bank Gold Agreement (CBGA) signed in 1999 would not be renewed. The Agreement was originally reached between the ECB and 14 other central banks of European countries; it later had a total of 21 signatories. The aim of the CBGA was to protect the gold market from turbulence by capping the amount of gold the participating central banks could sell each year.
Central banks say agreement has become obsolete
The ECB explains the decision of the participating central banks to scrap the CBGA with the fact that the price of gold has risen fivefold since the agreement was signed, and central banks have been net buyers of gold for years. In the first few years, the agreed sales quota of 400 and later 500 tonnes of gold had actually been exhausted. With the onset of the financial crisis in 2008, sales of gold reserves declined sharply and have moved towards zero since 2012. Also, the central banks of China and Russia have proven very strong net gold buyers in recent years. In view of the current geopolitical tensions, both central banks are unlikely to deviate from their strategy in the short term.
Potential consequences for gold investors
In theory, a massive sale of gold reserves could put the price of gold under pressure, which is, however, highly unlikely. First of all, it is important to remember that the CBGA is more of a gentlemen's agreement than a binding international treaty. Furthermore, many of the "heavy weights" among central banks, such as the Fed or the central banks of China and Russia, never signed the agreement. Moreover, in recent years central banks have shown little interest in selling their gold reserves, and even economically ailing states like Venezuela are not seriously considering a liquidation of their gold holdings. For good reason: the precious metal is the hardest currency, and the gold price is less open to manipulation than most currencies – as evident in the recent example of the massive depreciation of the Yuan.