World's largest gold deposit to be developed
News (Advertising) Arnulf Hinkel, financial journalist – 06.11.2020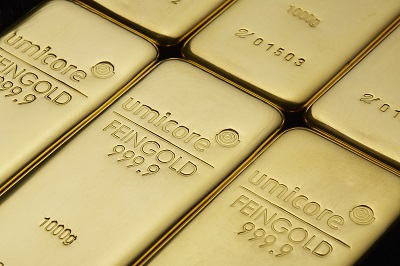 According to current estimates, the Sukhoi Log gold deposit in Russia's Siberian taiga holds approximately 40 million troy ounces of gold. This officially makes Sukhoi Log the largest gold deposit ever to be developed. Exploitation has just recently begun, although it was discovered as early as 1961.
Almost 60 years from discovery to development
When Sukhoi Log was discovered, experts initially assumed a gold deposit of 65 million troy ounces. However, the low gold concentration of 2.3 grams per tonne of mined ore had already been ascertained at the time; the average for gold deposits is 4 grams. As a result, Sukhoi Log was considered unprofitable for decades. Even today, Russian mining company Polyius, which bought the mining rights in 2017 at a Russian state auction, estimates the development costs at US$2.5 billion, according to the financial portal Small Caps. Polyus is not only the world's fourth-largest gold producer, but also the company with the lowest production costs among major mining companies.
Decisive factor: the long-lasting gold price rally
Since the fourth quarter of 2018, the gold price has been on a roll, with only a few minor setbacks in recent months. This year alone, gold in euro has risen by 20 per cent, and over the past five years by a full 57 per cent. This was the decisive factor for Polyus to finally go ahead with the development of Sukhoi Log. Provided the gold price remains high, Polyus could extract gold worth €2.6 billion annually, according to German news outlet Focus. There is, by the way, no reason to fear that the impending exploitation of the world's largest gold deposit and the resulting increase in gold supply could dampen the gold price. The U.S. Geological Survey's 2019 annual report stated that if the current demand for gold continues, the world's economically mineable gold deposits will be exhausted in 15 years.