What to consider when buying gold on a vacation abroad
News Arnulf Hinkel, financial journalist – 30.07.2020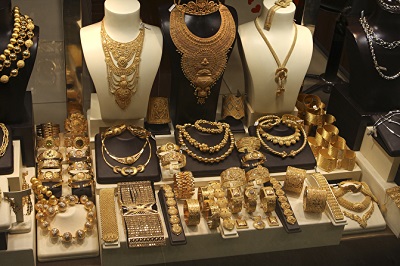 Whether it's a souvenir or it seems like a great bargain – if you buy Gold coins, jewellery or bullions during your holiday, you should be wary of possible fakes, just as you should in your home country. Also, you need to consider whether the gold can be imported when returning to your home country, and if so, to what amount?
Vast differences between EU and non-EU at German customs
When entering Germany or another EU member state, there is an EU-wide import tax exemption limit of €10,000 for gold, beyond which the precious metal must be declared. Also, so-called investment gold according to Section 25c UStG, such as gold bars, gold plates and gold coins that meet certain criteria, are generally VAT-exempt. However, many foreign currency gold coins are excluded from this rule. The situation is different when returning to Germany from a non-EU country. Since gold from outside the EU is not classified by customs as merchandise and not as a form of cash, the exemption limit is much lower when entering Germany by plane or ship, at €300 and €430, respectively. Also, VAT exemption does not apply in this case. The same rules apply when leaving Germany.
Other countries, other customs regulations
Internationally, very different import regulations apply to gold. Even among EU member states, there are major differences with regard to imports from non-EU countries. In France, for example, gold must be declared from a quantity of 500 grams. In Italy, imports of gold alloys and gold plating in an unworked state or as semi-finished products are excluded from the generally unrestricted trade in goods – a rule which applies to all imports, even those from within the EU. For the UK, the exemption limit is generally £390, but significantly lower at £270 when entering the country on a private jet or boat.
As a general rule and to avoid costly surprises, it is worth learning about the import regulations in your home country prior to making any gold purchases abroad.