US elections & the gold price: four scenarios
News (Advertising) Arnulf Hinkel, financial journalist – 28.10.2020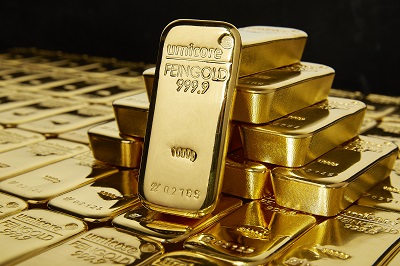 In past decades, watching the gold price development for any correlation with US elections was a rather idle affair, as an analysis by German investor magazine "Das Investment" has shown. From the election of Richard Nixon to the re-election of Barack Obama, there was never a significant effect of the election outcome on the gold price. This might be about to change in only a few days' time with the upcoming election of either Trump or Biden as US president, in what many people deem a fateful decision.
Will the Democrats win and at what margin of victory?
In the past, the US elections had little impact on the gold price as both the economic and the foreign policy of Democrats and Republicans were growing increasingly similar. This has changed radically during the Trump administration, which is why market experts believe that the election outcome could have a significant impact on the US capital market, the US dollar, and gold. According to the US investor portal "Value the Markets", the extent to which a Biden victory could affect gold depends primarily on whether the Democrats succeed in winning a majority in both the Senate and the House of Representatives (scenario 1). Biden's declared goals of enforcing more environmental protection and stronger regulation of companies could only be implemented in this scenario, and would likely cause initially negative effects on the US dollar as well as the country's stock market. This, in turn, could positively impact the gold price. If the Democrats only gain a majority in the House of Representatives (scenario 2), major changes in economic policy will be very difficult to implement.
Also, Biden is likely to initiate efforts aimed at improving international relations with Europe and China, which will calm the capital markets and thus dampen the gold price.
What if Republicans win or refuse to accept defeat?
A second term for Donald Trump (scenario 3) could strengthen the US dollar and thus weaken the gold price. On the other hand, trade wars and geopolitical risks would continue and increase demand for gold.
If there is no clear outcome on Election Day (scenario 4) or if Trump refuses to recognise the election outcome, as he has announced on several occasions, a climate of great political and economic uncertainty would dominate the world's largest market economy for months. This would negatively impact both the US dollar and stock market, but boost the gold price.