US inflation data shock impacts gold investors
Market report Michael Blumenroth – 16.09.2022
Weekly Market Report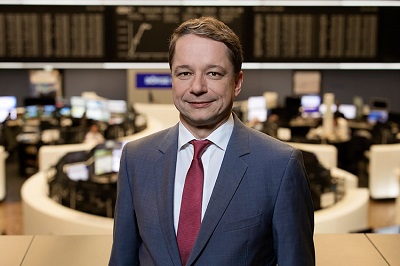 This week's eagerly awaited US consumer price data for August unsettled investors who had been betting on a rapid easing of inflationary pressure. While the inflation rate dropped from 8.5 per cent in July to 8.3 per cent, the markets had expected a decline to 8.1 per cent. And, even worse, the core inflation rate – which excludes food and energy prices – rose sharply, from 5.9 to 6.3 per cent, which was 0.2 percentage points above expectations.
Gold at lowest level since July 2020
Market reactions were accordingly strong: the US dollar appreciated significantly, by more than two per cent against the euro. Capital market interest rates also rose: in the US, two-year government bonds yielded around 3.90 per cent this morning, their highest in 15 years. The markets are now pricing in a US key interest rate of just under 4.50 per cent for March 2023. Significant interest rate hikes are therefore likely to remain the rule. Assumptions that gold might have been sought as a safe haven following the bitter price losses on the US stock markets were proven wrong. The jump in yields particularly influenced investor sentiment. After gold prices initially plummeted below their lowest point of the year yesterday, they receded even further, to their lowest since July 2020.
Gold in US dollars and euros
The precious metal stood its ground at 1,721 US$ per ounce last Friday morning and displayed renewed strength on Monday, rising to 1,735 due to the then somewhat weaker US dollar exchange rate. Following the US inflation data, however, they slipped below 1,700. A further wave of selling hit the markets yesterday and gold traded around 1,660 this morning at 8:00.
The Xetra-Gold price is also weaker. From 54.90 € per gram last Friday morning and at a weekly high of 55.25 in the afternoon, it retreated to 53.50 yesterday afternoon. This morning at 8:00, Xetra-Gold traded at around 53.45.
All eyes on upcoming Fed meeting
Next week kicks off with public holidays in London and Tokyo. The further development is likely to be determined to a large extent by the outcome of the Fed meeting – gold prices will need a more cautious Fed than expected to get out of their current rut any time soon.
I wish all readers a happy and peaceful weekend.