US-China trade war confirms gold as safe haven
News Arnulf Hinkel, financial journalist – 24.06.2019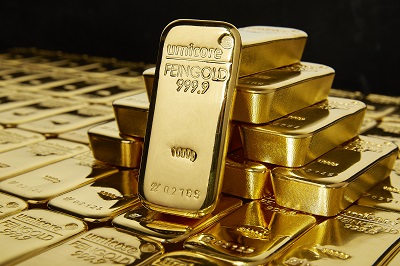 Every now and then, even in the financial media the role of gold as a risk protector in today's financial world is called into question, thus also challenging the significance of gold as part of investors' portfolios. However, in addition to geopolitical conflicts such as the current tensions between the US and Iran, it is above all financial market-related events and economic crises that regularly trigger an increased demand for gold. The recent example of the escalating US-China trade war illustrates just how quickly the appeal of gold as a safe haven grows in the eyes of institutional and private investors alike in the wake of a crisis.
Weak economic data in China might cool global economy
The potential effects of increasing punitive tariffs not only put pressure on stock markets in the export country China, but could also lead to a global economic downturn. This would also have an impact on the US, which, according to stock market expert Egmond Haidt, might very well slide into recession within a few quarters. The Fed's expected further interest rate cuts this year could put pressure on the US dollar, which in turn would strengthen the gold price.
Gold prices surge to highest levels in a long time
Not only has the strong and sustained demand for gold by the Chinese central bank as well as Chinese institutional and private investors and consumers had a positive impact on the gold price. Apart from a small correction in the spring, the precious metal has been on an exclusively upward track so far in 2019. At US$1411* per troy ounce, gold in US-dollars reached its highest level in almost six years, and euro gold has also seen a sharp rise: the price of Xetra-Gold this year has increased by 12.6 per cent, from €35.09 at the beginning of January to €39.52*.
*(as of 21 June 2019)