US analysts forecast another golden year in 2020
News (Advertising) Arnulf Hinkel, financial journalist – 13.12.2019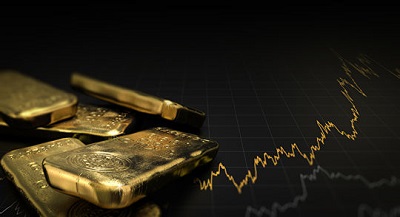 The current year proved highly successful for gold investors worldwide: the gold rally, which had already started in late 2018, continued both for the precious metal both in euro and US dollars. The price of Xetra-Gold rose from 36.40 €/gram at the beginning of 2019 to its current level of approximately 42.33 €/gram (as of 13 December 2019) . The absolute peak in 2019 was reached on 3 September at 45.38 €; gold has since depreciated slightly across all currencies. The 40 US analysts and traders polled by Reuters as part of a recent study were not impressed by recent sluggishness and remain convinced that overall, gold will continue to shine.
The average gold price in 2020 is estimated at 1,537 US$/ounce
In 2019, the price of US gold has thus far averaged 1,375 US$/ounce. The Reuters poll gold experts' forecast for the coming year is significantly higher, at 1,537 dollars. It is noteworthy that the same analysts and traders in a survey conducted three months earlier had projected an average price of 1,402 US$ for 2020. This is remarkable, as the gold price had already receded somewhat prior to the second survey in October. Both in Europe and the US, the gold price reached its annual high in early September.
2019 gold price drivers likely to remain strong in 2020
According to the gold experts surveyed, a deteriorating economic outlook in Europe, the US and large parts of Asia, the still unresolved US-Chinese trade conflict as well as the central banks' ongoing low interest rate policy are the main reasons for their positive forecast of the gold price development. Since their primary focus is on the US gold market, the Fed decisions in 2019 have had a particularly strong impact on their assessment: following two key interest rate cuts in 2019, the Fed could very well continue this policy in view of the weaker US economic outlook for 2020. If, however, industrial nations' economies remain strong and the smouldering trade war dissipates, central banks would have no reason to lower their key interest rates further. This, in turn, would certainly weaken the gold price drivers significantly.