Trip over the US$ 1,800 mark
Market report Michael Blumenroth – 09.07.2021
Weekly Market Report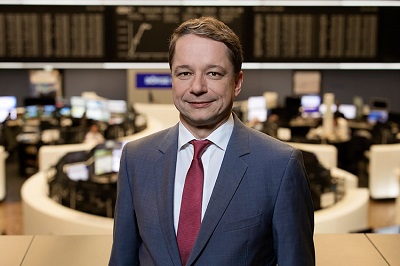 The ending week has been quite remarkable. Due to the Fourth of July holiday in the US, Monday's markets were in a laid-back mood, but the sceptics took over on Tuesday. Whether it was the spreading coronavirus delta variant or the fact that the stock markets had perhaps anticipated a higher-than-realistic degree of economic optimism, the week's motto was: eliminate risk.
US Treasuries yields head south
This was particularly evident yesterday (Thursday). The safe havens Swiss franc, yen, gold and bonds enjoyed robust demand. Stocks, on the other hand, were sold off. Attention focused on the rather drastic decline in the yields of US government bonds. Yields on ten-year US Treasuries dropped from just under 1.50 per cent at the end of last week to 1.25 per cent yesterday – the lowest level since mid-February. Other maturities of US government bonds and their European counterparts were also affected by the drop in yields. The markets seem to anticipate a more aggressive Fed approach against rising inflation rates, which would ultimately mean that either the economy is not likely to grow as strongly as previously expected or the cycle of interest rate hikes could end earlier – one probable reason for the decline in long-term yields. However, many major investors were likely invested in the expectation of rising capital market interest rates and therefore had to close positions.
Strong US dollar
On the one hand, the search for safe havens and lower yields boosted the gold price, while on the other hand, gold faced headwind from the US dollar, which rose to its highest level in three months over the course of the week. Its price temporarily rose quite significantly, but then relinquished part of these gains yesterday afternoon.
The gold price climbed from 1,780 US$ per ounce last Friday morning to 1,815.50 yesterday in the early afternoon. In US trading, the gold price then retreated to 1,795 and currently trades around a slightly firmer 1,803.
Slim weekly gain for Xetra-Gold
The price of Xetra-Gold also rose and then backed down somewhat. Within regular trading, it climbed from 48.30 € per gram last Friday to a weekly high of 49.40 on Thursday afternoon. As recently as yesterday afternoon, it retreated to 48.80 and was expected to trade around 49.00 at the opening of trading today.
Investors will continue to focus on the bond markets in the coming days. The start of reporting for the second quarter may move the stock markets, as could US consumer price data.
I wish all readers a relaxed and calm weekend.