Tips for short trips: gold exhibitions and attractions
News Arnulf Hinkel, financial journalist – 28.06.2021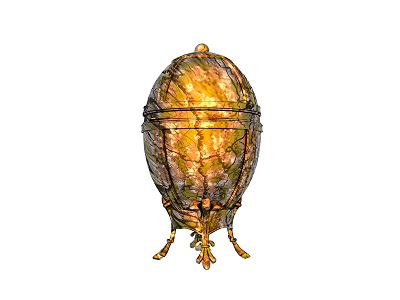 The summer holidays are just about to start, and most Germans have decided to either forego this year's summer travels altogether or are opting for domestic destinations. Following our recent presentation of the best places for amateur gold prospectors in our website's news section, we would like to introduce you to places where you will definitely find gold. And while you won't be able take the actual gold home, the newly gained knowledge about mining and processing of gold will be yours to keep. So here is our must-see list of exciting gold trips:
First-hand experience: gold history & mining
In the appropriately named city of Goldkronach in Bavaria, visitors will find more than a mining museum. In addition to a walk-through gold mining gallery, a gold panning plant offers hands-on experience. And speaking of joining in: the Hohwald Gold and Mineral Adventure Site in Saxony offers a variety of gold-related activities. For those with a thirst for knowledge, the Lampertus visitor mine in Saxony is true treasure trove. The Vogtland Gold Museum and Natural History Cabinet also offer insights into gold and ore mining with numerous exhibits.
Gold City of Pforzheim: centre of German jewellery craftsmanship
In Pforzheim, located the German state of Baden-Wuerttemberg, both the Jewellery Museum and the Technical Museum provide extensive insights into gold processing and jewellery making. The two museums house exhibits from several millennia and even offer goldsmithing courses. For jewellery fans, the Goldschmiedehaus Hanau in Hesse is certainly worth a visit, as is the Stadtmuseum Schwabach in Bavaria, where the Goldschläger-Schauwerkstatt provides insights into gold leaf production. And last but not least: the world's only Fabergé Museum in Baden-Baden has a fascinating exhibition of the precious eggs. It is dedicated to the court jeweller of Tsar Alexander III.
Arnulf Hinkel
Financial journalist
Notice: due to the relatively relaxed pandemic situation in Germany, most museums and adventure sites have reopened. Nevertheless, it is advisable to call ahead of your visit to find out about any changes in opening hours and/or special rules.