The return of the yield
Market report Michael Blumenroth – 03.06.2022
Weekly Market Report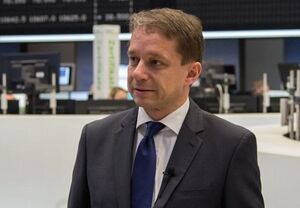 Despite the holidays in New York and London, this week's market activity was anything but boring. The focus remains on inflation rates, which exceeded forecasts for both Germany and the Eurozone. The 8.1 per cent Eurozone inflation rate now strongly suggests that the ECB will raise its interest rate in the second half of the year. Currently, the markets are pricing in an increase in the deposit rate, which remains at a negative 0.5 per cent, to at least plus 0.5 per cent by the end of the year for the four meetings between July and December.
Inflation data caused yields to rise significantly, with ten-year German Bunds yielding 1.23 per cent and two-year Bunds 0.60 per cent, their highest levels in eight years.
Headwind for gold prices
In addition to significant interest rate hikes in Hungary and Canada, capital market interest rates have also been gradually recovering. The US dollar, which temporarily appreciated moderately after the publication of surprisingly robust economic data from the US on Wednesday, posed a strong headwind for gold prices until midweek. With the greenback somewhat slacking yesterday, the precious metal rebounded slightly, perhaps inspired by the platinum jubilee of Queen Elizabeth II …?
Last Friday, the gold price stood at 1,854 US$ per ounce in the early morning. After rising to 1,864 on Monday, it dropped to 1,829 on Wednesday. In an admittedly quite illiquid market, however, this setback did not last long. Gold climbed back to just under 1,870 yesterday, and to 1,874 early this morning, trading marginally lower at 1,869 US$ per ounce at 7 a.m.
Euro weakness props up Xetra-Gold
The Xetra-Gold price benefited from the depreciation of the euro against the US dollar. While it traded at 55.40 € per gram early last Friday and 55.90 in the afternoon, its weekly low on Wednesday was 54.80. Following a swift recovery, it traded around 56.10 yesterday. This morning, Xetra-Gold (as of 7 a.m.) was expected to start trading at around 55.90 € per gram.
Later today, the US labour market report could somewhat move the markets. The further development of yields, however, remains the more interesting issue.
I wish all readers a relaxing weekend.