The perception of gold among private investors across the globe
News Arnulf Hinkel, financial journalist – 22.11.2019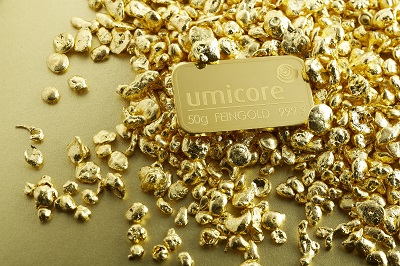 The study conducted by the Steinbeis University on behalf of the Reisebank, which we reported on this past May, revealed the Germans' special affinity for gold as an asset class. The World Gold Council (WGC) recently looked at the same topic in a somewhat broader context: The "Retail Gold Insights 2019" study evaluated the opinions of a total of 18,000 private investors and consumers in China, Germany, India, Canada, Russia and the US. According to the WGC, it is the largest gold survey of all time. The analysis based on the survey breaks down the views of the respondents according to age groups and nationality.
Different levels of trust in gold as a currency
When asked whether they trusted more in gold than currencies, either their own national currency or others, 75 per cent of respondents in India answered "Yes", compared to China at only 69 per cent, the US at 60 per cent and Germany at 57 per cent. The latter result is remarkable, since Germans are global market leaders in private gold ownership. In their entirety, 61 per cent of all survey participants answered the question in the affirmative.
Minor differences between age groups
The opinion that gold is the most trustworthy currency was shared by just as many 18- to 24-year-olds as 55- to 65-year-olds (56 per cent). The greatest support for this opinion came from the group of the 35- to 44-year-olds at 64 per cent. The fact that the differences between age groups are minor is especially noteworthy in relation to another, more emotional question: does gold bring luck? Only 40 per cent of the 55- to 65-year-old survey participants answered this question in the affirmative, while 56 per cent of the 25- to 34-year-olds and the 35- and 44-year-olds were convinced that gold does bring luck. The question seems to bring out more significant differences between the age groups. However, when it comes to actually investing in gold rather than the emotions connected to the precious metal, investors' ages are apparently of little consequence. One of the most influential factors is the real disposable income. Especially in China and India, income is a dominant factor when it comes to gold investments; in industrial nations, the correlation also exists, but is less pronounced.