Stronger US dollar places Gold under pressure
Market report Michael Blumenroth – 25.09.2020
Weekly market report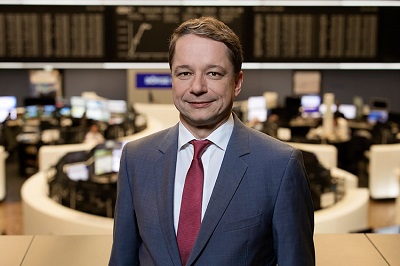 No sooner did I address the unwavering trading margin last week than it became history. Over the course of the week, precious metals, and silver in particular, were posting losses and gold did not escape unscathed.
A rise in gold prices might have been expected – after all, stock indices weakened in Europe and the US especially at the beginning of the week, as well as on Wednesday in the US. So why did gold not live up to its role as a safe haven?
Stock market recovery stabilises gold prices
The causal chain currently playing out on the markets is not quite clear-cut. Falling share indices signal uncertainty and show market fears that economic recovery from the COVID-19 pandemic might well take longer than previously expected. Investors are particularly irritated by the wrangling over an additional fiscal package in the US, drowned out by the noise surrounding the upcoming presidential election. Uncertainty and declining stock prices caused US dollar purchases as the safest currency haven. The rising US dollar, in turn, turned up the heat on gold.
Gold prices stabilised yesterday alongside the stock market recovery and a weaker US dollar. From 1,953 $/ounce, the gold price saw an intraday rise to 1,960 $/ounce last Friday and subsequently mirrored the firmer US dollar, which rose to a two-month high against the other nine G10 currencies. Hence, gold dropped to a two-month low of 1,849 $/ounce and currently trades around 1,870 $/ounce.
Xetra-Gold slightly weaker
The price of Xetra-Gold dropped accordingly, from an initial 53.00 €/gram within regular trading hours to 51.10 €/gram on Thursday morning. It currently trades around 51.60 €/gram.
Next week will see the publication of US labour market data as well as the US presidential candidates' first TV debate. Gold prices will most likely remain under the influence of the developments in other markets.
I wish all readers a wonderful first weekend of autumn.