Should investors reduce their bond holdings in favour of gold?
News (Advertising) Arnulf Hinkel, financial journalist – 05.11.2019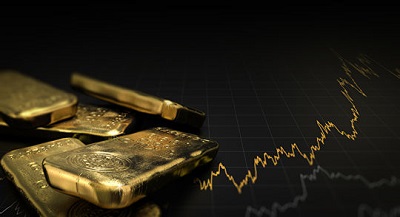 According to the latest investment update of the World Gold Council (WGC), diversified portfolios of stocks, bonds and gold could be re-optimised by increasing gold allocation by 1–1.5 per cent over historically proven investment products. As a reason for this development, the WGC analysis notes the increased geopolitical risks and extremely low interest rates of government bonds worldwide.
82 per cent of all sovereign bonds currently offer negative real interest rates
According to the recent analysis of the WGC, interest rates for 26 per cent of all government bonds were negative in October 2019. Those of the majority of the remaining 74 per cent were so low that, once adjusted for inflation, the share of bonds with negative rates was, in fact, 82 per cent. This is due to the continuing policy of low or negative interest rates of most industrial nations' central banks. The negative effects on savings instruments we have seen over recent years will also apply to sovereign bonds in the foreseeable future.
Most investors have already increased their gold investments
The question whether the modest increase in portfolio gold as recommended by the WGC is ultimately wise is purely academic. Both 2018 and 2019 have seen record gold purchases, and not only by central banks. The mere fact that the gold rally has been going on for almost a year, with only a few short breaths taken, shows that numerous institutional and private investors have increased the share of gold in their portfolios. A gold allocation of 5 per cent, documented in the Mercer study* on gold as an asset class for institutional investors to improve the risk-adjusted performance of a typical equity/bond portfolio has already been far exceeded by many investors. In this respect, the current strength of the gold price and the weak rates of sovereign bonds have long been taken into account by investors when it comes to portfolio structuring.

*Mercer Study "Gold als Anlageklasse für institutionelle Investoren" (only available in German)