Setback and recovery
Market report Michael Blumenroth – 01.10.2021
Weekly Market Report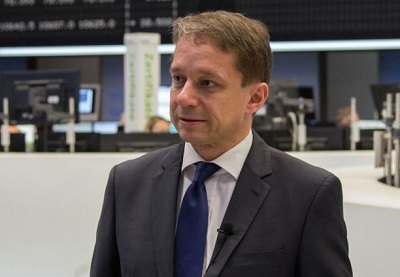 A perhaps somewhat surprisingly volatile week is coming to a close. The end of the third quarter saw some remarkably strong market movement, with a focus on bond markets. The upward movement of capital market interest rates around the globe initially continued. Since the Fed meeting on 22 September, market participants seem to be realising that the era of low interest rates will eventually come to an end. Central banks in Norway, the Czech Republic and across Latin America have raised their key interest rates in recent days, and others are likely to follow suit.
Strong US dollar, high capital market interest rates
Yields on ten-year US Treasuries rose from 1.30 to 1.56 per cent since 22 September and started do drop last night. Gold prices faced headwind in the shape of the higher US yield level as well as the resulting appreciation of the US dollar. The precious metal initially dropped to its lowest level since 11 August, but has been able to recover since yesterday afternoon as it was sought as a safe haven when the stock markets came under pressure. The gold price is now supported by the risk-averse mood across markets, but the strong US dollar and higher capital market interest rates continue to weigh it down. This morning, it thus traded almost exactly at the previous week's level.
The US dollar gold price initially dropped from 1,754 US$ per ounce on Friday last week to 1,722 on Wednesday evening, but shot back up to 1,764 yesterday afternoon. This morning, it retreated to the current 1,754.
Gold in euro slightly stronger week-on-week
The price of Xetra-Gold, on the other hand, rose moderately due to the weaker euro. Within regular trading, it receded from 48.05 € per gram last Friday to 47.60 on Wednesday afternoon, bouncing back yesterday to 48.90 and kicking off trading this morning at around 48.70.
Next week, market participants will likely pay special attention to US labour market data and the development of capital market interest rates.
I wish all readers a relaxing German Unity Day weekend.