Gold price rises against weaker US dollar
Market report Michael Blumenroth – 04.12.2020
Weekly market report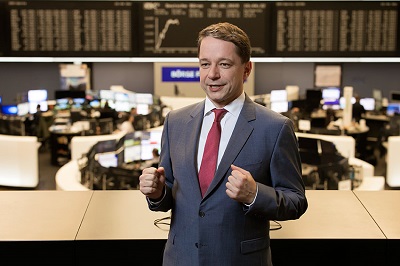 For the fourth consecutive week, it was "vaccine Monday" – not with the announcement of another successful Covid-19 vaccine, but a fast-track admission application. The first actual vaccinations are thus expected this year in the UK and also likely in the US.
The gold prices, meanwhile, experienced a kind of déjà vu. Last week Monday, the US dollar gold price had fallen below the 1,850 $/ounce mark, thereby apparently triggering early profit taking via automatic sell orders. This week, the drop below the 1,800 $/ounce level cleared the way for the next wave of sell orders, causing gold to slide to a four-month low. In contrast to the previous week, the precious metal has, however, been able to start a significant recovery since Wednesday.
Growing risk appetite
The US dollar came under pressure in an environment more open to risk, as investors increasingly stopped regarding it an essential part of a portfolio despite its being a safe haven among currencies. The greenback thus dropped to a two-and-a-half year low against the euro and to cyclical lows against a number of other currencies. This, in turn, boosted gold prices, which recovered significantly.
The week for gold in US dollar and euro
From 1,808 $/ounce last Friday morning, the gold price dropped to 1,765 $/ounce on Monday but rebounded on Tuesday, climbing back to 1,810 $/ounce against a weakening US dollar. The weaker the US dollar, the firmer gold; yesterday around noon and last night, the precious metal climbed to its weekly high at just under 1,845 $/ounce, and this morning, it traded at 1,842 $/ounce.
Xetra-Gold was somewhat more sluggish due to the firmer euro exchange rate. Within regular trading hours, it initially dropped from 48.75 €/gram last Friday to a weekly low of 47.35 €/gram on Monday afternoon. Over the course of the week, it retraced its steps to 48.90 €/gram yesterday morning, and at the opening of trading today, Xetra-Gold traded around 48.75 €/gram.
Markets continue to look to US for development indicators
In the current environment, the gold price seems to be primarily looking to the US dollar for direction. This afternoon, the eagerly awaited US labour market data might have an effect on the market. Should the US finally agree on a further fiscal stimulus package, the gold price is likely to benefit. And finally, the year's final ECB meeting is on next week's agenda.
I wish all our readers a relaxing and joyful second Advent weekend.