Reference price for gold set in London for more than 100 years
News (Advertising) Arnulf Hinkel, Financial journalist – 24.10.2019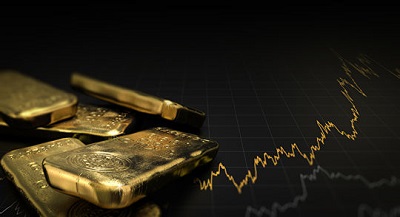 Although the gold price has been determined on the London Bullion Market since the 17th century, the existing market structure was introduced on 12 September 1919 at the request of the Bank of England. The objective then was to create a significantly more transparent gold market which would allow tighter spreads for buyers and sellers. However, what was considered "transparent" is relative, as in the early days of the London Gold Fix, only three banks participated in the price discovery process. Today, the London Gold Fix is carried out by 15 members.
Central indicator for OTC gold transactions
The London Gold Fix benchmark was determined at the Rothschild bank every trading day at 11:30 CET by bankers proposing a gold price to their customers – institutional investors, mining companies and high-volume gold traders. If the majority of respondents subsequently indicated their intention to sell gold, the proposed price was obviously too high. If, however, the amount of gold the customers proposed to buy was higher, it was too low. The gold price was then adjusted accordingly, until a balance of buying and selling proposals was reached. This pricing process has not been changed to this very day.
Constant updates and optimisations characterise the process.
Over the past 100 years, the markets and London gold price fixing have evolved. The initial reference currency, the British pound, was replaced by the US dollar in 1968. A second price fixing round was introduced at 16:00 CET in order to provide an up-to-date reference rate in time for the opening of the US market.
Moreover, the monitoring of the London Gold Fix, renamed LBMA Gold Price in 2015, and the protection against price manipulation have also undergone repeated improvement measures. While the Bank of England itself was originally responsible for regulation, it is now under the supervision of an independent body of the UK Financial Services Authority. Although the London Gold Fix has faced allegations of manipulation since its inception and has been the subject of investigation numerous times, there was only one proven case to date: a Barclays Bank employee manipulated the gold price in 2012, and the bank was subsequently fined US$44 million.