Recession fears dominate
Market report Michael Blumenroth – 24.06.2022
Weekly Market Report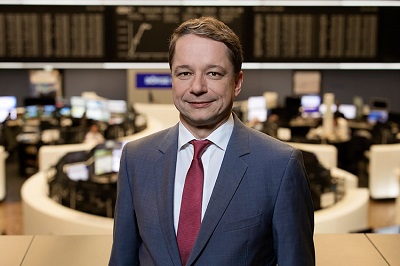 After a relatively relaxed start to the week due to a US bank holiday, the following days turned out to be a feast for friends of cultivated horror starting Wednesday. Traders and investors expecting a continuation of the venturesome trading activity on Tuesday were left disappointed. Fed Governor Jerome Powell reiterated the Fed's commitment to curb high inflation rates during his hearing before the US Senate. From its position of strength, the US economy can cope with a tighter monetary policy. Powell also pointed out that the numerous interest rate hikes already priced in by the financial markets were appropriate. He also indicated a distinct possibility that there would be no "soft landing"; rather, a recession could be the consequence of the inflation-curbing measures.
"Recession" and "stagflation" are the most likely terms to scare investors, especially on the stock markets. In addition to a potential US recession, a similar scenario might be on the horizon here in Europe – keyword "natural gas crisis". When dark clouds loom, traders are quick to seek refuge in safe havens.
Strong US dollar slows gold prices
Gold prices were supported by the strong decline in government bond yields, but the flight into the US dollar served as a headwind, as did the usual tendency of many investors to first liquidate holdings in assets in such phases and instead park liquidity in overnight money accounts (where US investors are once again seeing interest payments...).
Obviously, the week's headwind overpowered the support from lower yields, causing the gold price to weaken moderately. It traded at 1,845 US$ per ounce last Friday morning. Following a brief excursion above 1,850, also on Friday, it finally retreated to around 1,824 on Wednesday after some ups and downs in a relatively manageable trading range. A short recovery back to 1,845 yesterday afternoon was followed by another setback, and the precious metal traded at 1,825 this morning at 7:00.
Xetra-Gold down week on week
The Xetra-Gold price also fluctuated back and forth over the course of the week. Trading at 56.45 € per gram on Friday morning and a slightly higher 56.75 in the afternoon, it dipped to 55.75 yesterday morning, the week's low thus far. This morning, Xetra-Gold (as of 7:00) was expected to trade slightly lower at 55.70.
These market fluctuations are likely to continue towards the end of the half-year.
I wish all readers a sunny and calm weekend.