Q3 2019: Gold investments have more than doubled year-on-year
News (Advertising) Arnulf Hinkel, financial journalist – 13.11.2019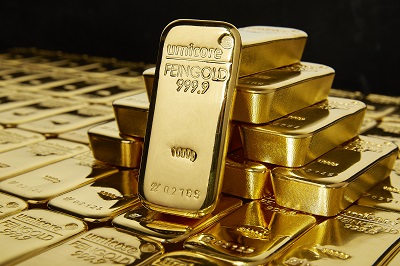 The gold rally continued in the third quarter of 2019 and investors had good reason to be pleased with their gold holdings' increase in value. Gold in US dollars rose 5 per cent between July and the end of September, finding strong support around $1,500, while Xetra-Gold increased by 9.5 per cent from €39.55 to €43.30 over the same period. According to the World Gold Council (WGC), demand for gold within the quarter saw y-o-y growth of 110 per cent.
All-time high for gold-backed ETF holdings
The WGC "Gold Demand Trends Q3 2019" report has revealed the reason for the doubling of gold investments: for the better part, the overall gold demand of 408.6 tonnes in Q3 originated from the increase in gold-backed ETF and ETC holdings. By the end of September, ETFs and ETCs had reached an all-time high of 2,855.3 tonnes of gold. Net inflows in US funds accounted for more than 70 per cent of the overall growth, and demand in Europe proved to be very heterogeneous, with Germany- and UK-based funds making for the majority of the inflows. However, in Asia and the rest of the world, demand for gold was rather moderate.
Demand for gold coins and jewellery weakened significantly
According to the latest WGC report, in Q3 the traditional "gold nation" India in particular experienced a 32 per cent y-o-y drop in demand for gold jewellery. Worldwide, demand dropped by 16 per cent. Demand for gold coins plummeted even more sharply: purchases worldwide decreased by 50 per cent to 150.3 tonnes, the lowest level since Q1 2008. According to the WGC, this came in response to the high gold price, which deterred coin and jewellery buyers on the one hand, and a weaker household income situation in China and India on the other, due to slowing economic growth combined with rising inflation.