Portfolio component gold: 2022 performance
News Arnulf Hinkel, Financial Journalist – 14.09.2022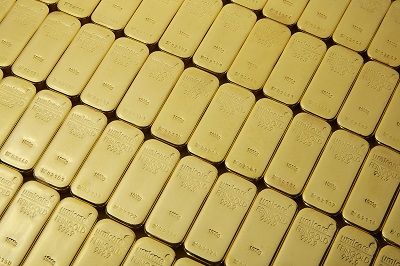 The fact that the price of gold has been under pressure for some time is a daily topic in the financial media. The US Federal Reserve's early and decisive action, at least by international standards, has led to increased bond yields and an extremely strong US dollar. Its plan, according to chairman Powell: a raise of key interest rates to 3.5 per cent by the end of the year. It is, in fact, the appreciation of the US dollar which is weighing down the gold price in the US, with many institutional investors around the globe now considering the US currency a safe haven.
Very positive gold performance in other regions
Since most financial media outlets and online portals publish the gold price development in US dollars per ounce, it is easy to miss the fact its performance in other currency zones varies greatly. While it has decreased in US dollars by around 5 per cent year-to-date, it did contribute 7.5 per cent to portfolio performance in the Eurozone. In the UK, the gold price rose by 10.6 per cent year-to-date, and by 14.4 per cent in Japan. Turkey, plagued by galloping inflation, saw the sharpest increase at the end of August 2022, when it was up more than 30 per cent since the beginning of the year. Gold also performed slightly positively in China, India, Australia, and Switzerland.
Year-end outlook varies by region
Unless the very real fears of recession thwart the Fed's plans, gold will remain under pressure in the US for the rest of 2022. In Europe, on the other hand, where the sharp rise in energy prices is causing problems for private households and poses a threat to entire industries, the gold price might well continue to contribute to portfolio stabilisation through slight upward tendencies or at least sideways movements.