More gold investments worldwide since May
News Arnulf Hinkel, financial journalist – 13.08.2021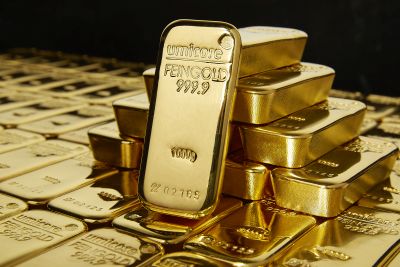 Q1 2021 was marked by outflows from gold-backed ETFs and ETCs, which slowed significantly in April. Gold funds and gold-backed ETCs have since seen a resurge in growth – despite the US Federal Reserve's announcement to raise key interest rates in 2023.
Renewed growth for US gold funds; German ETCs lead European inflows
From April to July 2021, gold-backed ETFs and ETCs recorded inflows totalling 41.3 tonnes. This was mainly due to higher Q2 demand for ETCs in the US and inflows into European gold-backed ETFs and ETCs. German ETCs accounted for almost half of European inflows in Q2 2021. While the increased demand for gold investments in April and May was mainly driven by inflation fears, the gold price collapse in June, caused by the Fed's announcement of a rate hike, seemed to have been an opportunity for many investors to purchase gold-backed ETFs or ETCs. Despite recovering demand in Q2, H1 2021 concluded with outflows of 129.3 tonnes, stemming mainly from US ETFs.
Strongest demand for physical gold since 2013
Central banks worldwide expanded their gold reserves by 333.2 tonnes in H1 2021, purchasing 39 per cent more gold than the 5-year average. Private and institutional demand for gold bars and coins has thus far also increased in 2021: with a total of 594,1 tonnes, H1 20201 proved to be the strongest since 2013. Demand for gold jewellery also recovered in Q2 2021 with a 60 per cent increase in demand year-on-year, led by US- and China-based consumers, although this increase did not fully compensate for the slump in the first quarter. Jewellery demand in H1 2021 remained around 17 per cent below the average of the last five years before the Coronavirus pandemic..