More and more central banks buy ESG-compliant gold
News Arnulf Hinkel, Financial Journalist – 14.06.2022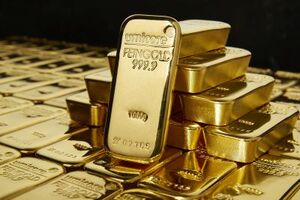 The World Gold Council has again conducted its annual extensive survey among central banks to learn about their attitudes towards gold and analyse their assessments of it as an important component of their foreign currency reserves. 56 central banks have participated in the 2022 survey and answered wide-ranging questions about their respective gold reserve policies.
Central bank purchases of Good Delivery bars at 85 per cent
The Good Delivery standard of the London Bullion Market Association (LBMA) primarily comprises quality features which certified gold bars must fulfil. It is also an indispensable prerequisite for any producer of these bars to participate in the LBMA Responsible Sourcing Programme. It obliges good-delivery bar manufacturers to closely comply with ESG specifications, i.e. to take into account certain criteria relevant to the environment, climate, labour, human rights, as well as corporate governance responsibilities. With 85 per cent of all bar purchases, the share of ESG-compliant gold at central banks today is higher than it has ever been – in 2021, it was only 70 per cent.
More gold purchases planned than in recent years
Geopolitical and economic developments this year have led many central banks to focus more on gold as a foreign currency reserve. Especially the high inflation in the home countries of the largest reserve currencies – the US and Eurozone – has proved a motivator for central banks to purchase the precious metal. 70 per cent of the central banks participating in the study expressed their intention of holding on to their gold reserves, and 25 per cent plan to further increase them. By comparison, the increases in gold reserves were lower in the pandemic years: 20 per cent in 2020 and 21 per cent in 2021. In 2019, before the start of the coronavirus pandemic, it stood at only 8 per cent.