Monetary policy tightening concerns weigh on gold
Market report Michael Blumenroth – 04.06.2021
Weekly market report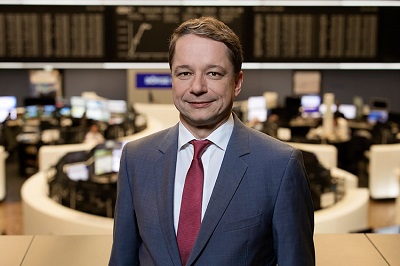 The gold markets first basked in sunlight but clouded over as the week progressed. On Tuesday morning, the gold price reached its highest level since 6 January due to a weaker US dollar at the beginning of the week and a general rally across commodity markets. The precious metal hovered at this level until yesterday morning, but following a series of better-than-expected economic data, especially from the US, the markets saw re-emerging worries of a gradual tightening of monetary policy, especially in the US.
Where is the US job market headed?
An ADP survey published data showing that the number of US jobs created in May was well above expectations. Also, fewer Americans filed initial unemployment benefits claims last week than the preceding week, and a leading indicator of future economic development, the ISM service sector index, rose to a new record high. All eyes are now on the official May US job market report due for release this afternoon, which might fuel fears that the Fed could taper its monetary policy sooner than anticipated should the published results be above expectations.
Firm US dollar dampens commodity prices
Slightly higher capital market interest rates and a stronger US dollar yesterday curbed commodity prices, especially metals. Gold was among those succumbing to the pressure and prices have been dropping significantly since noon yesterday.
Over the course of this week, the gold price rose from 1,891 US$ per ounce last Friday morning to 1,916.50 on Tuesday morning. The setback since noon yesterday took gold down to 1,856.50 this morning. After a slight recovery, it currently trades around 1,870.
The Xetra-Gold price followed suit, initially rising from 49.95 € per gram last Friday to a one-week high of 50.35 on Tuesday morning within regular trading. It dropped to 49.40 yesterday and traded around 49.65 at the opening of trading today.
Looking ahead: ECB meeting, US economic data
Significant market movements are to be expected following the above-mentioned publication of US job market data today at 14:30. The next ECB meeting is scheduled for next week; market participants' attention however, will largely remain on any facts, figures and data influencing monetary policy, especially in the US.
I wish all readers a happy and relaxing weekend.