Markets remain under the rule of geopolitics
Market report Michael Blumenroth – 18.10.2019
Weekly market report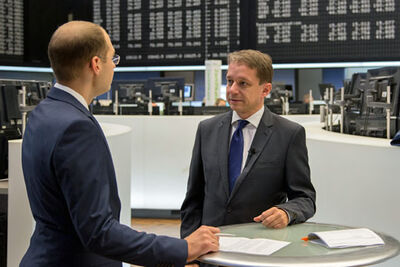 As indicated last week, geopolitical news continue to influence the markets.
There has been no further escalation, at least in the trade conflict between the US and China. Last Friday evening saw an announcement that China would recommence purchasing soybeans and pork from the US, a deal ranging in the billions. In return, the US will forego a further increase in tariffs.
Although Trump touted it as the greatest deal of all time, the agreement is a mere declaration of intent. Due to the implications of swine fever, China has been forced to buy soy and pork on the world market. Market movement was accordingly slight, although safe havens were more likely to be sold.
Brexit: deal or no deal?
Brexit news have been quite dramatic. An agreement for Britain's withdrawal from the EU might actually be reached by the deadline on 31 October. The British House of Commons will vote on the deal tomorrow (Saturday). However, the markets are already celebrating the prospect of a possible deal, which is also why safe harbours were more likely to be sold.
Equity indices rose, as did yields on government bonds, the British pound and the euro.
Gold slightly weaker week-on-week
Gold prices are currently trading slightly below the levels of last Friday. Xetra-Gold has also seen slight losses due to the somewhat stronger euro.
The Brexit vote tomorrow is likely to be decisive for market sentiment at the beginning of next week.
The markets will also focus on economic data and US companies' quarterly reports.