Markets brace for impact of Coronavirus
Market report Michael Blumenroth – 24.01.2020
Weekly market report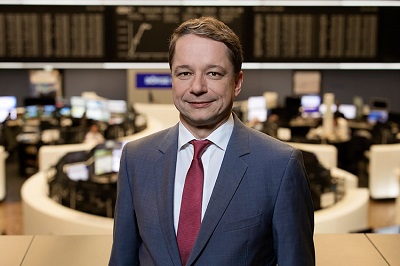 The past week's important events, the World Economic Forum in Davos and yesterday's ECB meeting, have been overshadowed by worries about the coronavirus spreading and its potential impact on the global economy.

The past (SARS, swine flu) has taught us that potential epidemics can indeed slow down economic growth globally in the short term. In most cases, however, the impact does not last. Nonetheless, especially in the run-up to tomorrow's Chinese New Year celebrations, which are associated with extreme travel activity in China, market activity reflected the rising fear among participants. Base metals such as copper and nickel as well as oil saw heavy losses until yesterday afternoon, while safe havens such as government bonds, the Swiss franc (three-year high against the euro), the yen and gold surged. The mood among investors calmed after yesterday's announcement that the World Health Organization would not (yet) declare an international health emergency due to the virus.
Investors flock to safe havens
This morning, Gold traded roughly half a per cent higher than a week ago, when it stood around 1,552 US$/ounce. Amid rising virus fears, the gold price climbed to its weekly high of 1,568.50 $/ounce early Tuesday, dipping to its weekly low in the afternoon at 1,546.50 $/ounce. Safe havens resurged yesterday afternoon, but gold failed to rise above 1,568.50 $/ounce. It has since eased slightly and currently trades at 1,558 $/ounce.

Over the course of the week, the euro eased slightly against the US dollar and receded to its six-week low yesterday. Xetra-Gold is up week on week. During regular trading hours, it rose from 44.80 €/gram last Friday morning to 45.60 €/gram yesterday afternoon. At the start of trading on Xetra this morning, it stood at around €45.35/gram.
Markets continue to focus on trading conflicts
While the threat of a quickly spreading coronavirus looms, the markets are likely to turn their attention to other issues. No surprises are expected from the Fed meeting coming up next week, but the impending US presidential campaign and the US trade conflicts with China and/or Europe will most likely dominate our newsfeeds in the coming weeks.

I wish all our readers a relaxing weekend.