Many asset classes outperformed by gold in 2020
News Arnulf Hinkel, financial journalist – 20.01.2021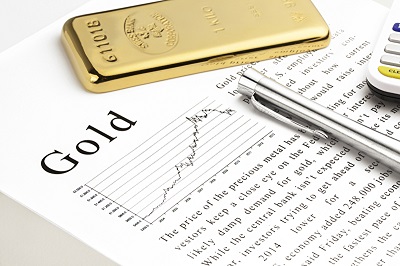 Last year was unusual in many ways, and for the capital markets, it was far from ordinary. Major stock indices and gold reached record highs – the German blue-chip index DAX® saw its all-time high, while the price of gold broke through the magic US$2,000 per ounce mark. Despite a significant slump in November, the precious metal turned out to be one of the year's winners, outperforming most other asset classes.
Only the NASDAQ Composite Index performed better
Of the ten major asset classes compared to gold in US dollars in the "Gold Outlook 2021", recently published by the World Gold Council, the precious metal outperformed commodities in general (-4.3 per cent) with an annual return of 24.6 per cent, especially oil (-51.4 per cent). Gold also performed better than non-US corporate shares (6.2 per cent), high-yield US corporate bonds (7.1 per cent), US Treasuries (7.8 per cent), US corporate shares (9.6 per cent), and Global Treasuries (10 per cent). Gold even surpassed emerging market stock indices (15.3 per cent) and the S&P 500 Index (15.9 per cent). Only the NASDAQ Composite Index performed significantly better with an impressive gain of 43.9 per cent.
Gold also among the winners in terms of maximum drawdown
Maximum drawdown is a risk indicator representing the largest possible loss that investors could suffer with a particular investment within a specified period, in this case the year 2020. Losses of up to 23.5 per cent were possible for the year's performance winner, the NASDAQ Composite, while the two other top performers, the S&P 500 Index and emerging market company stocks, stood at 30.7 per cent and 32 per cent, respectively. The maximum drawdown for gold in US dollars, however, did not surpass 10 per cent. Compared to the other asset classes analysed by the World Gold Council, only two performed better than gold: Global Treasuries at 5.3 per cent and US Treasuries with a maximum drawdown which amounted to zero.