Libra and gold: competition or complement?
News (Advertising) Arnulf Hinkel, Financial journalist – 28.06.2019
With the Libra, Facebook plans to introduce a digital currency in 2020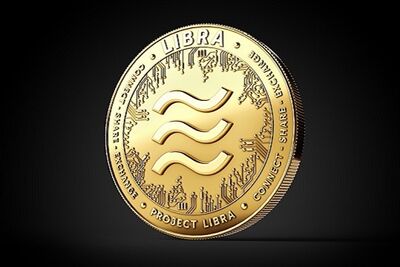 In the past, much has been written about the similarities of gold and crypto currencies, e.g. the fact that they are largely independent from state intervention and have similarly high annual production rates – but even more has been said about their central difference: while gold is one of the oldest and hardest global currencies, the extreme price volatility of Bitcoin and other crypto currencies over the past years has clearly shown that they are anything but a safe haven and in fact rather high-risk investments. This could now change with the so-called stablecoins.
The Libra: a crypto currency with a fixed reference value
With the Libra, Facebook plans to introduce a digital currency in 2020 that will be pegged to a hard currency or currency pairs, such as the US dollar, the euro or the Swiss franc, preventing the extreme volatility seen in Bitcoins. At the same time, the new crypto currency would be fully hedged by corresponding deposits of the reference currency or currencies. As a consequence, the Libra would have an intrinsic value, representing a hard digital currency influenced only by exchange rate movements of the reference currency or currencies. It would be accessible for payments without a bank account or credit card, which might in turn revolutionize private payment transactions, especially across emerging markets, where the Libra would actually be preferable to physical gold, since it would be more fungible and it would not incur any losses due to ask-bid-spreads. As is also the case with gold, the Libra would not generate any interest.
Could the Libra destabilize the world's financial systems?
In addition to questions about data safety, it is above all monetary policy aspects that raise concerns about whether the Libra could turn into a threat to national monetary systems – in stark contrast to gold, which has proven a rock in times of crisis. Central banks warn that entire countries could become dependent on the few large corporations behind the Libra. Especially in those plagued by high inflation rates such as Argentina or Turkey, the Libra could quickly become a hard parallel currency and thus counteract the respective country's monetary policy efforts.
Picture credits: © Bildagentur PantherMedia / hello.artmagination.com