Correction phase for precious metal?
Market report Michael Blumenroth – 14.08.2020
Weekly market report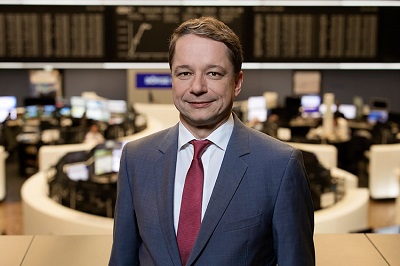 Last week, gold prices reached new all-time highs in almost every currency but were facing significant corrections by Tuesday. After the gold and silver prices had been moving upwards almost continuously since May, the precious metal declined 8 per cent and silver as much as 20 per cent within just under 30 hours before a notable turnaround. To put the price losses in perspective: they come on the heels of massive hikes, of 43 per cent in gold and as much as 120 per cent in silver (both in US dollars) since the annual lows in March. The immediate trigger for the price slide was a rise in US government bond yields and thus in real interest rates. This, in turn, most likely was the trigger for profit-taking, followed by a chain reaction via automated sell orders when prices fell below certain levels. This development apparently hit illiquid markets that had thinned out during the summer, which further intensified the movements.
First price slide, then recovery
In keeping with the summer sales season, bargain hunters also re-entered the scene on Wednesday morning and returned to the gold market. Their activity ensured a quick return above the 1,900 $/ounce mark, which has thus far remained undefeated.
Gold trades 5 per cent lower today (Friday) than exactly a week ago, the same level as Friday before last. From 2,060 $/ounce last Friday, the gold price plummeted to a low of 1,863.50 /ounce from Tuesday to Wednesday morning. Just four hours later, it had already rebounded to 1,950 $/ounce, where after some ups and downs it has since settled.
Xetra-Gold trading almost €3 lower week-on-week
The price of Xetra-Gold also dropped within regular trading hours (Wednesday night's price decline is therefore not fully reflected) from 56.00 €/gram to 52.20 €/gram yesterday (Thursday) afternoon. This morning, Xetra-Gold traded around 53.05 €/gram.
The question now is whether the rise in yields in the US will continue – which would keep gold prices in check – or whether market participants will conclude that the fundamentals still speak for gold, causing price setbacks to meet with increased buying activity.
I wish all readers a happy weekend – despite the stormy weather.