Gold prices strained in light of economic optimism
Market report Michael Blumenroth – 27.11.2020
Weekly market report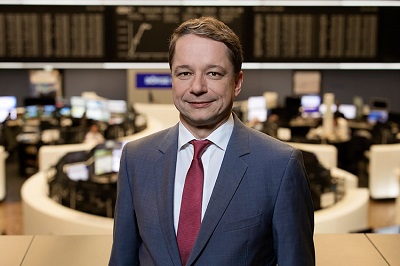 Vaccine Monday 3.0 – for the third time within three weeks, there was news that a further potentially effective Covid-19 vaccine will soon be available. Market participants, however, have shown little reaction to the news.
Strong US dollar
Things changed with the release of surprisingly strong US PMI (Purchasing Managers' Index) data on Monday afternoon. The index has proven quite a valid early indicator for short-term economic development. The slacking US dollar was immediately revived following the data's publication, which in turn cranked up the pressure on the gold price. For the first time in four months, it dropped below 1,850 US$/ounce amid massive selling activity, which seems to have been set off by automatic pre-placed sell orders at this price level, for the purpose of profit-taking or loss limitation.
Investors apparently turning to stocks
Later in the week, the US dollar lost some of its fervour, but gold prices were unable to recover. Particularly in the US, a number of market participants previously heavily invested in gold ETPs are increasingly shifting towards stocks. As Thanksgiving approached in the US, volatility calmed down around mid-week.
Gold in US dollars holds its ground above 1,800 $/ounce
From 1,867 $/ounce last Friday morning, gold rose to almost 1,880 $/ounce that same afternoon. Following the release of the above-mentioned US economic data, the precious metal then slid to 1,830 $/ounce on Monday afternoon. With the ensuing second selling wave on Tuesday, it dropped further, to 1,800.50 $/ounce. Despite a persistently hostile environment, gold has thus far managed to remain above the 1,800 $/ounce mark. This morning, it traded at 1,808 $/ounce.
Gold in euros below 50 €/gram
The euro advanced slightly against the US dollar over the course of the week. Xetra-Gold initially rose within regular trading hours, from 50.50 €/gram last Friday to a weekly high of 50.90 €/gram on Friday afternoon. As the week progressed, it slackened to €48.75/gram on Tuesday afternoon, which is roughly the level it stood at this morning at the start of trading.
The question as to which course the gold price will take in the coming week will probably depend on whether major investors continue to sell, or whether we will reach a level at which positions are rebuilt, albeit cautiously.
I wish all readers a relaxing and happy first Advent weekend.