Jumps in yields continue to hamper gold prices
Market report Michael Blumenroth – 10.06.2022
Weekly Market Report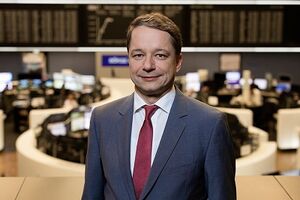 This week, market participants had two highlights marked on their calendars: yesterday's ECB meeting and US inflation data, published today. As expected for the ECB meeting, the Monetary Policy Council decided to end bond purchases on 1 July and announced its plan to raise its three key rates by 0.25 percentage points each at the next meeting on 21 July. The ECB also announced a larger increase in September should the medium-term inflation outlook remain unchanged or worsen, which is in line with market expectations of a 0.5 percentage point rate hike in September. It also announced "gradual" rate hikes for the fourth-quarter meetings and probably in early 2023, as it now expects inflation to reach 6.8 per cent in 2022 and 3.5 per cent in 2023. The latter significantly surpasses analysts' previous expectations.
Euro loses against US dollar
With the interest rate turnaround now effectively in place, yields on government bonds of eurozone countries rose considerably. Ten-year Bunds yielded 1.46 per cent, the highest level since 2014, and the yields of their Italian counterparts even climbed to 3.6 per cent. The widening gap between the yields of Bunds and those of Italy, along with general economic concerns, may have been responsible for the euro's slide against the US dollar and most other G10 currencies, despite the prospect of interest rate hikes. In addition, the US dollar is once again sought as a safe haven, as stocks fell sharply on Thursday.
Gold prices slightly weaker week on week
For the gold price, it was an overall rather detrimental atmosphere, causing moderate losses over the course of the week. The precious metal traded at 1,869 US$ per ounce on Friday morning last week. US labour market data turned out more robust that expected and thus kept market participants' fears in check – fears of a Fed that would continue to vigorously fight inflation by continuing to raise interest rates. As a result, gold prices weakened, from Friday afternoon to Tuesday night, to a weekly low of 1,837 US$ per ounce. With a temporarily weaker US dollar, gold recovered to 1,860, a short-lived respite. At 8:00 this morning, gold traded at 1,845.
The Xetra-Gold price also weakened slightly over the course of the week. Still trading at 55.90 € per gram on Friday, it dropped to its weekly low yesterday afternoon of 55.20 after the euro initially rose significantly against the US dollar immediately after the ECB meeting. The weakening euro then caused Xetra-Gold to rise to around 58.65. This morning (as of 8:00), it was expected to start trading at a slightly more robust 55.90.
US inflation data is eagerly awaited this afternoon at 14:30 and could cause further market movements. In the coming week, the focus will be on central bank meetings in the UK, Switzerland, and Japan, among others.
I wish all readers a sunny weekend.