Investing in Gold strategically: 4. Enhancing portfolio performance
News (Advertising) Arnulf Hinkel, financial journalist – 28.12.2020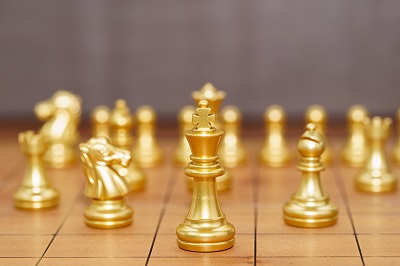 The first three articles on the strategic use of gold detailed how the precious metal can have a positive impact on the long-term performance of an investor's portfolio as well as on the diversification and liquidity of investments. It would, of course, also be interesting to know how the various positive effects are ultimately reflected in the overall performance of a portfolio, i.e. to quantify these effects. This is exactly what the World Gold Council did in its 2020 study "Relevance of gold as a strategic asset: European Edition" published in November.
In terms of annualised return, gold shines primarily in times of crisis
Based on a hypothetical average European investment portfolio*, the World Gold Council examined the effects of a 5 per cent addition of gold over different time periods. Over a 20-year period – from 1999 to 2019 – gold reduced the average annual return by 1.2 percentage points, but lowered the average volatility of the portfolio from 10 to 6.3 per cent. In a 10-year comparison, the addition of gold had no effect on the average return, while over the last 5 years, the average return was increased by 0.2 and within the last year by an even more remarkable 0.5 percentage points. As a general rule, Gold has always had a volatility-reducing effect.
Addition of gold allows for significantly higher risk-adjusted returns
Considering the risk of a given investment compared to its returns, e.g. by means of the Sharpe ratio, the positive effect of gold on portfolio performance is even more pronounced. For example, the current study of the World Gold Council places the risk-adjusted annual average returns of the underlying European investment portfolio over the past 20 years at 0.73, while a gold addition of 5 per cent already improved the risk-adjusted average return to 0.79. An increase of the gold share to 10 per cent resulted in a risk-adjusted average return of 0.83, and an addition of 15 per cent drove it even higher, to 0.86. According to the study, gold thus has a stabilising effect on the overall performance of an investor's portfolio.
* The typical European investor portfolio was compiled based on the results of the Willis Tower Watson Global Pension Assets Study 2020, the OECD Global Pension Statistics and the Mercer European Asset Allocation Survey 2019.