Investing in Gold strategically: 3. Enhancing liquidity in the portfolio
News (Advertising) Arnulf Hinkel, financial journalist – 22.12.2020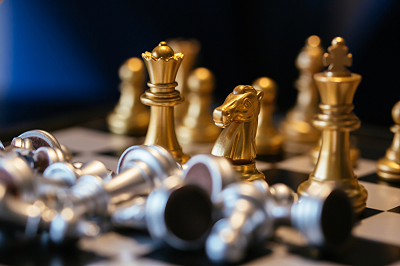 In addition to generating long-term returns and being an important factor in portfolio diversification, gold also serves as a liquidity reserve – in more ways than one. First of all, it functions as a store of value and means of payment outside the financial system, which can become important in phases of economic or political turmoil. Moreover, gold itself is one of the most liquid tradable assets.
Gold among asset classes with highest turnover
In the study "Relevance of gold as a strategic asset: European Edition", published at the end of November 2020, the World Gold Council compared various major asset classes' daily trading volumes in 2019. According to the study, physical Gold – in OTC trading, in the form of gold-backed securities such as ETFs/ETCs, as well as forward market products – proved to be one of the most liquid asset classes, with an average daily trading volume of €136 bn. Currency pairs such as euro/pound sterling or euro/yen, German Bunds or US corporate bonds as well as the British FTSE 100 Index or EURO STOXX 50 constituents were traded considerably less than gold. Only US short-dated treasuries had a higher liquidity.
Liquid like a currency, but much more stable in value
The World Gold Council study also compared the development of the relative value of fiat currencies such as the US dollar, the euro or the pound sterling to that of gold by using the respective gold price set at a value of 100 as a benchmark. In the long-term comparison from the beginning of 1930 to the end of 2019, the value of the US dollar decreased from 100 to 1.48, and the pound sterling decreased even more, to 0.39. The relative value of the euro was 13.8 per cent of the value of gold when it was introduced and has since dropped to 2.92 per cent. Especially in the current times of zero or negative interest rates, gold is thus superior to cash deposits as a strategic liquidity reserve.