Investing in gold strategically: 2. effective portfolio diversification
News (Advertising) Arnulf Hinkel, financial journalist – 17.12.2020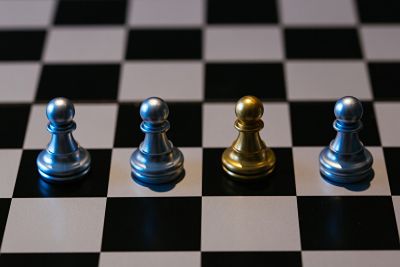 By spreading risk, investors can protect their portfolio from losses or at least mitigate them. The prerequisite is a suitable selection of different investment products performing as independently from each other as possible. This means that they must not correlate or correlate negatively with each other, which is not as easy as it may appear. According to MultiAsset.com, for example, European stocks not only correlate at 0.75 with US stocks and at 0.73 with emerging market stocks, but also at 0.77 with European high-yield bonds and at 0.56 with European investment-grade corporate bonds.
Gold shines brightest in times of bearish stock markets
Gold normally does not correlate with stocks, bonds or fiat currencies, with the exception of the US dollar. In bear markets, gold can therefore be a significant factor in protecting a portfolio otherwise consisting of stocks and bonds. In 2019, the US asset management entity Blackrock analysed the performance of gold in the 13 years in which the S&P 500 Index developed negatively. In ten of these 13 years, gold outperformed the S&P 500 and even gained significantly in seven years. The World Gold Council also confirmed this mechanism in its recently published study "Relevance of gold as a strategic asset: European Edition" for the European capital market, and at the same time points to a remarkable phenomenon.
In times of systemic crises, negative correlation increases
During the 2008/2009 financial crisis, the prices of stocks, hedge funds, certain government bonds, real estate and most commodities decreased sharply, while gold saw a 24 per cent increase in value over the same period. However, the World Gold Council study also observed a phenomenon inherent to gold as an asset class: the faster and more extremely the EURO STOXX 50 declined during the financial crisis, the stronger the negative correlation of gold to the index became, i.e. the better gold performed.
However, the study also showed that in times of economic boom, gold demand can develop a positive correlation to stock markets in the long term, as a consequence of increasing private prosperity.