Investing in Gold strategically: 1. Generating long-term returns
News (Advertising) Arnulf Hinkel, financial journalist – 04.12.2020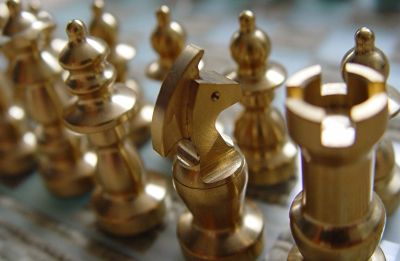 The price of gold in euro has risen by almost 42 per cent over the past three years (as of 4 December 2020). During this period, Europe experienced the Brexit, the US-Chinese trade conflict and, for the past nine months, Covid-19. All of these factors have fuelled gold demand, especially given the prevailing low interest rate environment worldwide. Therefore, the role of gold as a safe haven in times of crisis has once again been proven. However, the other side of this coin is that the role of gold in the eyes of many investors is often limited to that of a reliable crisis currency. Its strategic value for investor portfolios is often underrated. In a small series, the four most important strategic properties of gold as an investment will be presented here, starting with this article.
Gold contributes to portfolio performance
Gold in euro has yielded an annual average of almost 12 per cent1 since the end of the gold standard in 1971, not taking into account the performance since the onset of the Covid-19 pandemic. A comparison of the performance of gold over this almost 50-year period with other asset classes shows that its long-term performance can be compared to that of stocks in industrialised nations, while it has performed significantly better than bonds and other commodities.
Gold can perform well in both inflation and deflation
A comparison of purchasing power shows that gold is a proven protection against inflation: over the last 20 years, the euro has lost 77.5 per cent2 of its value compared to gold, and the US dollar as much as 82 per cent2. But it can also perform well in deflationary phases, when, as shown in a model study conducted by trend research company Oxford Economics, the gold price often tends to rise. This is not so much due to deflation itself, however, but rather to its surrounding circumstances, which historically and most commonly have consisted of phases of low interest rates and investment activity, weak consumption and financial market turbulence.
1 Source: World Gold Council: "Relevance of gold as a strategic asset: European Edition" (November 2020)
2 Source: Aureum AG: "In Gold we trust" Report 2020