Inflation without interest rate adjustment: a "golden" opportunity
News (Advertising) Arnulf Hinkel, financial journalist – 08.04.2021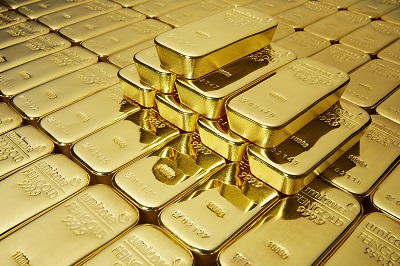 Since late August 2020, the almost two-year gold rally has taken a break, and the prospects for a reboot in the near future currently seem rather dim in view of optimistic stock markets and increased government bond yields. Nevertheless, financial market experts such as Markus Bußler from German investor news outlet "Der Aktionär" as well as Carsten Fritsch, Commerzbank commodities analyst, believe that a gold price recovery in the second half of 2021 is possible.
Government bond yields already reflect inflation
A significant expansion of an economy's money supply usually entails inflationary tendencies, and the cheap money policy of many central banks has taken on enormous proportions during the Coronavirus pandemic. The eurozone M3 money supply increased by 12.5 per cent year-on-year in January 2021, and the current US administration is expected to run a budget deficit of 15 per cent in 2021, according to Carsten Fritsch. At least for H2 2021, numerous market experts therefore expect an EU inflation rate of 2.6 to 2.8 per cent. Expectations for the US economy are very similar and already largely reflected in the yields of ten-year US government bonds. Regarding the gold market, Markus Bußler takes a different view: in his opinion, the gold price does not yet reflect the impending higher inflation rate.
Interest rate changes not expected before 2023
The Fed has announced that there will be no interest rate adjustments until the year after next, and it will probably take even longer for the ECB. In view of the low or negative interest rates on many investments still broadly prevalent, there is certainly an opportunity for gold to profit from inflation rates clearly exceeding national interest rate levels, and for its appeal as a store of value to rise. After all, according to a 2020 analysis by the precious metals company Solit Kapital, the euro lost almost 81 per cent of its purchasing power against gold since early 2000, while the US dollar lost 82 per cent over the same period.