Inflation fears drive gold above 1,800 US$ per ounce mark
Market report Michael Blumenroth – 07.05.2021
Weekly Market Report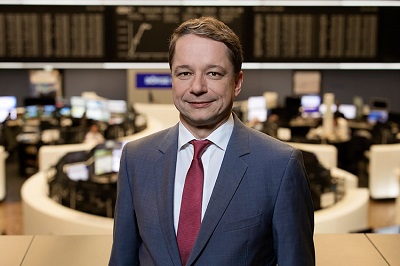 Sometimes good things do come to those who wait. Yesterday, gold investors saw their patience rewarded when gold prices, after a long run-up, finally jumped above the mark of 1,800 US$ per ounce, which they had failed to reach in previous weeks.
Rising commodity prices
The current market situation makes it difficult to link the upswing in prices to capital market interest rates or movements on the currency markets, as impetus from that side has been lacking all week. Gold is likely to have benefited from ever-increasing inflation expectations due to the bullish commodity prices. Only this morning, the prices of copper and iron ore reached new all-time highs. Earlier, palladium, rhodium and other rather rare metals had already reached new peaks, and many other metals such as tin and aluminium climbed to new multi-year highs. Inflation expectations in the US, as measured by the so-called five-year breakeven rate, are higher than at any time since 2007. It is thus no wonder that investors are increasingly seeking assets considered to provide some degree of inflation protection.
Central banks see inflation as temporary trend
Fed and ECB representatives continue to consider the rise in consumer prices as only temporary. They thus intend to continue their bond purchases at an unabated pace and leave key interest rates at a low level for some time to come. Discussions about phasing out bond purchases in the US and the eurozone may be held in earnest after the summer break.
The gold price within the past two weeks
Over the past fortnight, the gold price mainly moved sideways until it rose significantly yesterday, as described above. On Friday morning before last, it dropped from 1,785 US$ per ounce to 1,757 on 29 April. With a gain of around 30 US$ per ounce since yesterday morning, gold traded just below 1,820 this morning.
The price of Xetra-Gold price also rose over the past two weeks. Within regular trading hours, it initially dropped from 47.70 € per gram on the Friday before last to 46.70 as well as on 29 April, due to the firmer euro exchange rate, but then rose to 48.50 yesterday. At the opening of trading today, Xetra-Gold should be trading just below that level.
As the week is coming to an end, the US labour market report for April is up for publication. Meanwhile, the gold price might well head further north in the event of a lasting commodity price rally.
I wish all our readers a sunny and warm Mother's Day weekend..