Individual asset classes' volatility in 2022
News Arnulf Hinkel, Financial Journalist – 07.09.2022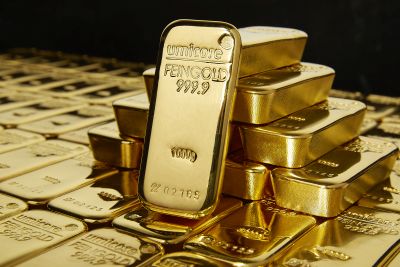 Volatility measures the extent and intensity of price fluctuations of an underlying asset over a given period. In the current phase of high inflation, recession fears and geopolitical crises, we are seeing that it isn't only risk-averse investors who prefer a portfolio mix for low overall volatility. The charting and strategy portal Tradingview has looked at major asset classes' volatility in a 200-day comparison up to 26 August 2022.
Gold significantly more volatile than bonds, but also more profitable
Apart from bonds of industrialised countries and successful big companies, gold has had the lowest volatility this year, at 17.9 per cent. According to the Tradingview analysis, the DAX® stock index proved significantly more volatile at 29.3 per cent, as did the EURO STOXX 50® at 29.9 per cent. US benchmark indices, such as the Dow Jones at 22.5 per cent, the S&P 500 at 27.5 per cent and the NASDAQ 100 at 37.9 per cent, also experienced higher volatility than the precious metal. In 2022, crude oil and bitcoins saw the most severe price fluctuations with 62.1 per cent and 69.9 per cent, respectively. In 2022, gold has thus not only infused a certain calm into investors' portfolios. At 9 per cent by 26 August, it also contributed more significantly to portfolio performance than industrial countries'government and corporate bonds, the only less volatile asset class.
Comparatively low volatility for gold in the long term
According to a long-term study on the volatility of individual asset classes, conducted by the US financial analysis platform Morningstar Direct from early 2001 to early 2019 (i.e. prior to the Coronavirus pandemic), gold had a slightly higher volatility than in 2022 at 21.52 per cent, while stocks from industrial markets at 19.66 per cent and those from emerging markets at 23.08 per cent were similarly volatile as gold, but significantly less so than during the crisis year 2022.