Gold prices crumble under rising vaccine hopes
Market report Michael Blumenroth – 13.11.2020
Weekly Market Report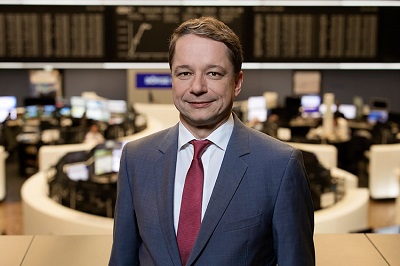 Although the US presidential election remains a major issue across markets, the week has been dominated by a different news item. When reports on a potential research breakthrough in the search for a Covid-19 vaccine were published around 12.45 on Monday, the markets reacted promptly.
Initially, the US dollar depreciated alongside a rising gold price. This movement was, however, soon reversed, a development triggered by the rapid rise in yields (market interest rates) on long-term Treasury bonds. As a Covid-19 vaccine is expected to lead to a swift and strong economic recovery, central banks' – more precisely the Fed's – aggressive monetary policy will no longer be necessary. Lower bond purchases would mean higher yields in the medium term, a development anticipated by market participants.
Gold in US dollar: highest single-day loss in seven years
Gold thus came under attack from three sides: safe haven demand will be reduced by an effective vaccine; rising yields on US Treasury bonds mean increased competition for gold as a non-interest-bearing investment; and a stronger US dollar places additional pressure on the gold price. A fact that was certainly surprising, however, was gold's drastic slump on Monday by 100 US$, the highest daily loss in seven years. After yields weakened somewhat over the course of the week, gold prices stabilised.
Nevertheless, the precious metal is expected to close the trading week at significantly lower levels than last week. From 1,950 US$/ounce last Friday morning, gold had risen to 1,965 US$/ounce on Monday morning. After the vaccine news, it plummeted to 1,850.50 US$/ounce on Monday afternoon, and on Tuesday, it rebounded slightly to 1,890 US$/ounce. It has since traded within a range of 1,860 to 1,890 US$/ounce; currently at 1,880 US$/ounce.
Xetra-Gold records weekly loss of more than €1.50
The slight depreciation of the euro against the US dollar over the course of the week only slightly slowed the decline in the euro gold price. Within regular trading hours, the price of Xetra-Gold initially rose from 52.95 €/gram last Friday to a weekly high of 53.15 €/gram on Monday morning, before plummeting to 50.35€/gram in the afternoon. It currently trades around 51.10 €/gram.
As we near the end of the trading week, the vaccine news seems to be fading into the background against the harsh reality of record numbers of new coronavirus cases, especially in the US. Markets, accordingly, are repositioning.
I wish all our readers a relaxing weekend. Stay safe and healthy.