How interest rate hikes typically affect gold price performance
News Arnulf Hinkel, Financial Journalist – 17.01.2022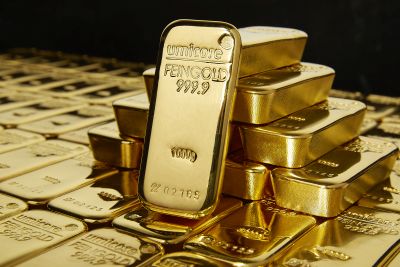 The US Federal Reserve has announced up to three interest rate hikes for this year. From their current 0.0 to 0.25 per cent, interest rates in the US might rise to 0.75 to 1.0 percent by the end of 2022. Although this would not compensate for the current inflation rate of 7 per cent, it would clearly counteract inflation. Also, US interest rate hikes usually have a positive effect on the US dollar. But how does the gold price typically react? A recent study by the World Gold Council shows interesting results.
After interest rate hikes, the gold price may well rise
The study examined how the performance of gold compared to US stocks and the US dollar during the first interest rate hikes within Fed tightening cycles in February 1994, June 1999, June 2004, and December 2015. The medians of the price developments within the four cycles were then compared with each other. The result of the study: already one year following their introduction, the announced interest rate hikes weakened the gold price. Half a year before the actual interest rate hike, the gold price reached a low with a minus of 6.8 per cent, while US stocks showed an average return of 6.15 and the US dollar also strengthened by 2.8 per cent. Six months after the interest rate hike, the picture was quite different: with a 11.34 per cent rise, gold performed significantly better than the US stock market, which had seen gains of just 4.17 per cent, while the US dollar lost 3.95 per cent. Another six months later, gains of gold and US stocks had converged strongly in terms of performance (7.62 vs. 6.33 per cent) and the dollar exchange rate had risen by 2.21 per cent.
Gold performance driven by factored-in rate hikes and higher market certainty
As the study shows, the Fed's interest rate hikes in the 1990s had already been factored into the gold price long before they were implemented. Investors' increased certainty about central bank behaviour following the rate hikes' taking effect thus actually had a positive impact on the gold price. In the current situation, the performance of gold investments in euro will also depend on the extent of the US key interest rate hike's effect on the euro – if it weakens, the gold price will likely rise. The fact that the ECB has thus far not announced any interest rate hikes for 2022 should further strengthen the US dollar.