Hope and fear in equal parts
Market report Michael Blumenroth – 07.02.2020
Market report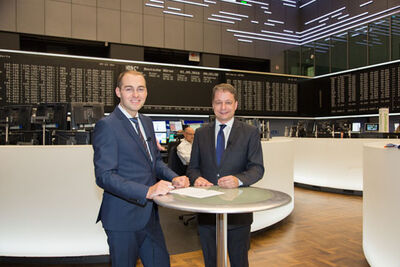 This week, market focus was less on fundamental events and economic data and more on positive and negative news regarding the coronavirus outbreak, which will have an impact on the first quarter of 2020 as a whole. In recent days, a number of analysts have lowered their forecasts for GDP growth in China and, as a result, also for Germany and Europe as major trading partners of the People's Republic. Much will now depend on how quickly the spread of the virus is contained.
Strong US dollar
In general, market participants seem more likely to anticipate a short-term dent in global economic growth than longer-lasting damage, as evident in the new record highs of leading US indices and the slight weekly losses of safe havens such as government bonds, the yen and gold. The strong US dollar also appears to be slowing gold prices down somewhat.
News situation dominates markets
Week-on-week, gold is trading a good US$10 cheaper; it stood at around 1,577 $/ounce one week ago. With a further strong rise in the number of coronavirus cases in China over the weekend and reports of infections in other parts of the world, the precious metal jumped to a weekly high of 1,592 $/ounce right at the start of trading on Monday, a near-déjà vu of the previous week. The markets then regained some confidence amid (as yet unconfirmed) reports of a possible coronavirus antidote. As a result, safe havens saw selling activity, and gold receded to 1,548 $/ounce on Wednesday. It has since rebounded to 1,570 $/ounce prior to the approaching weekend (echoing the past two weeks' development, which had seen rising gold prices on Friday evening and Monday). Gold currently trades at 1,565 $/ounce.
Xetra-Gold below 46 €/gram
The euro traded at a four-month low yesterday and this morning following disappointing German economic data. Xetra-Gold fell only marginally over the course of the week. Within regular trading hours, it rose from 46.00 €/gram last Friday morning to 46.20 €/gram on Friday afternoon. The weekly low of 45.15 €/gram occurred on Wednesday. This morning at the start of trading on Xetra, it stood slightly higher at around 45.95 €/gram.
This afternoon, we will see the publication of the monthly US labor market report, and all eyes will remain on any news regarding the coronavirus.
I wish all readers a calm and healthy weekend.